Ao Nang Beach: Your Ultimate Tropical Paradise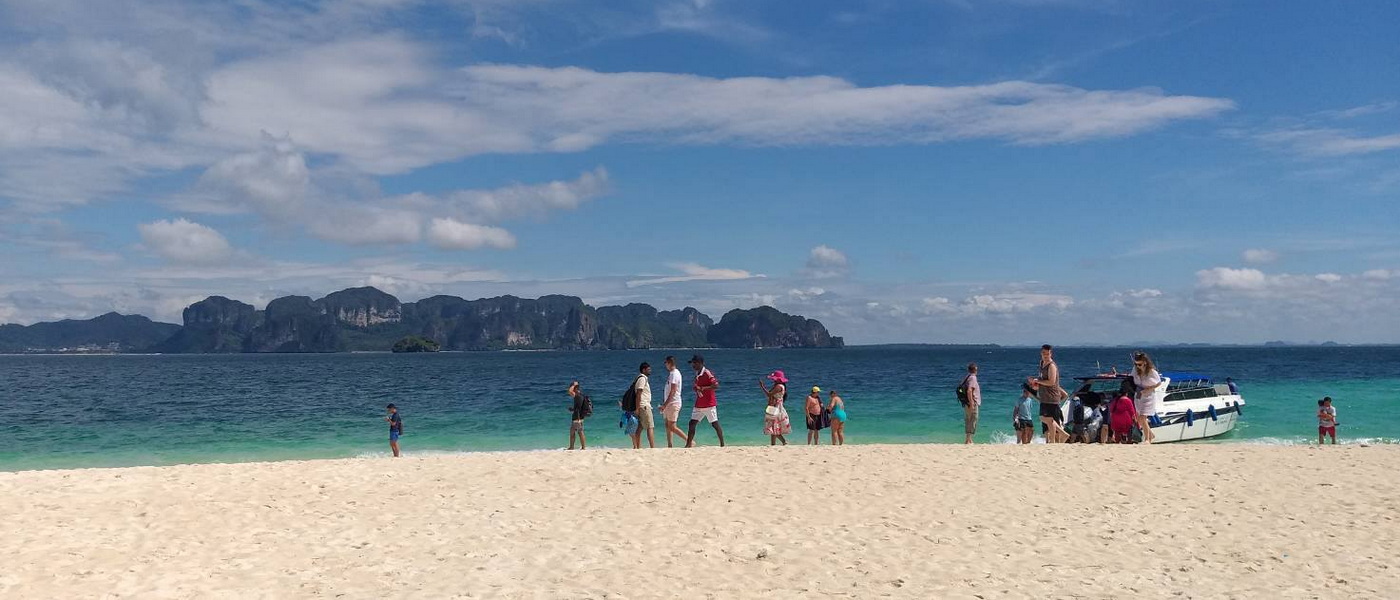 Set in the heart of Thailand's Andaman Sea coast, Ao Nang Beach offers visitors an idyllic tropical setting with breathtaking natural beauty. Whether you're a seasoned traveller or a first-time visitor, Ao Nang Beach is sure to captivate you with its sandy shores, crystal-clear waters, and vibrant local culture.
The Pristine Landscape
Ao Nang Beach is the epitome of tropical paradise. The beach is renowned for its vast, golden sands, which gradually slope into the clear, turquoise waters of the Andaman Sea. Backed by towering limestone cliffs and lush vegetation, the beach offers picturesque scenery that is truly postcard-worthy.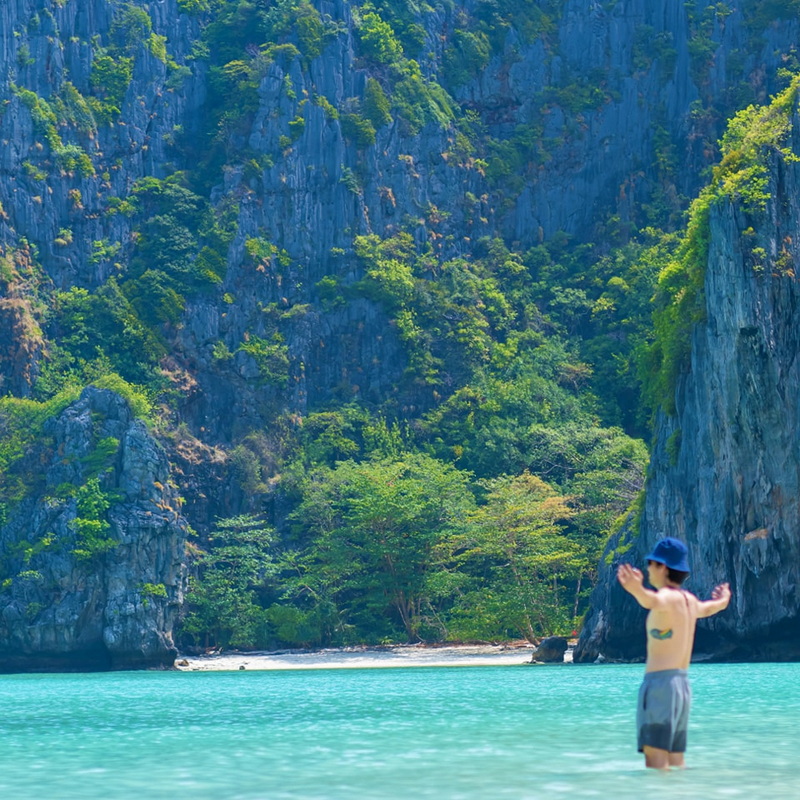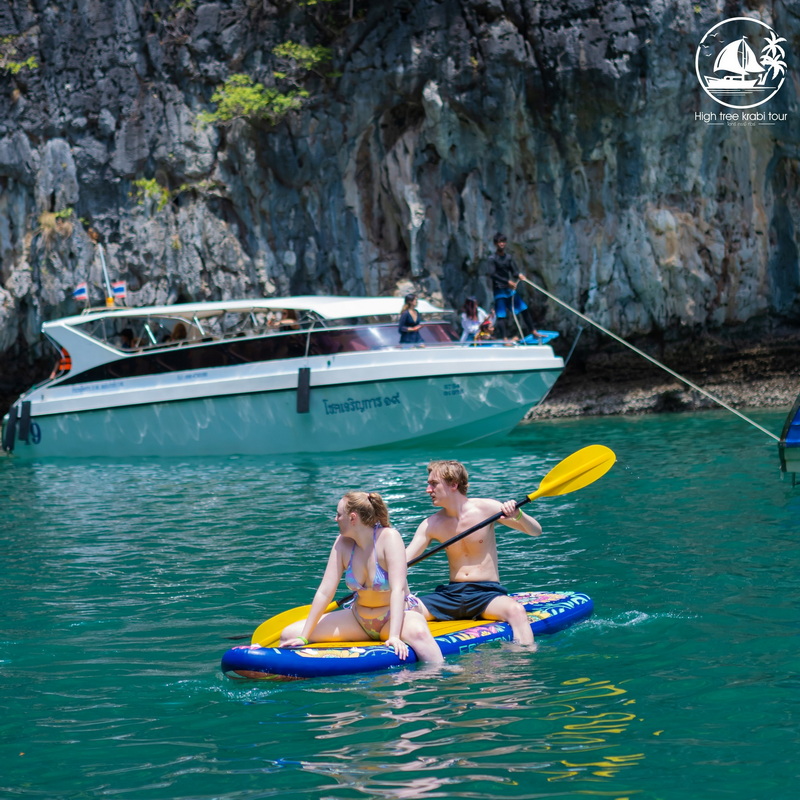 An Array of Activities
This beach is not just for sunbathing. Ao Nang Beach is also a hub for water sports and outdoor activities. From snorkelling and scuba diving to rock climbing and sea kayaking, there are plenty of ways to get active and enjoy the stunning surroundings.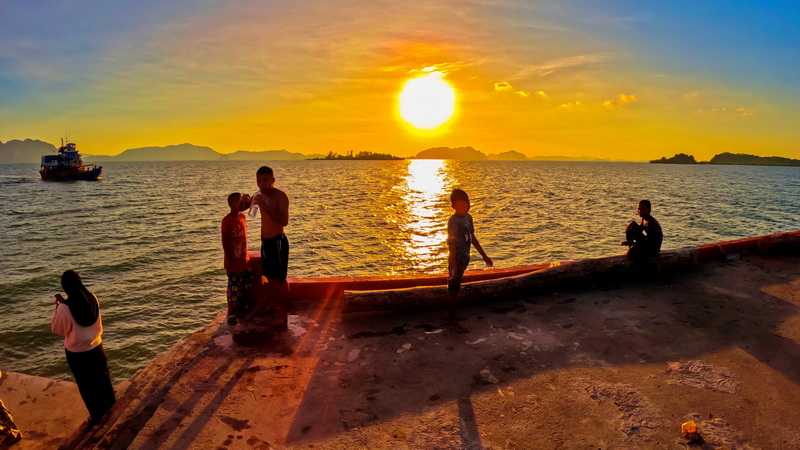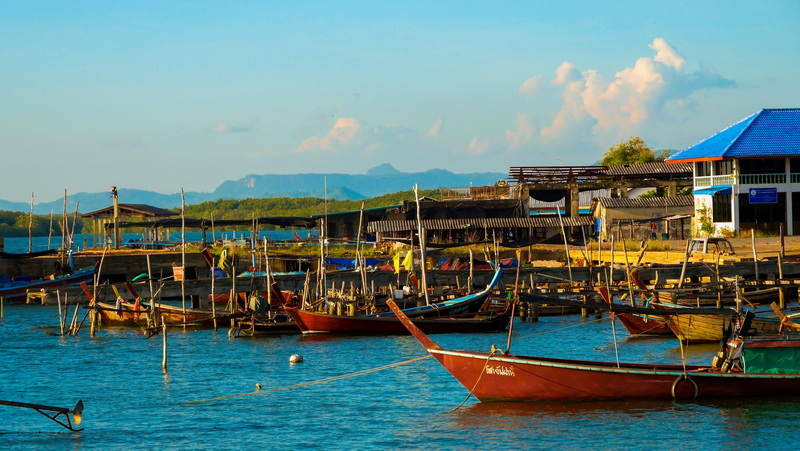 The Vibrant Local Culture
Ao Nang Beach is also an excellent place to experience local Thai culture. Along the beachfront, there are numerous restaurants and street food stalls offering traditional Thai cuisine. Moreover, the local markets provide opportunities to shop for local handicrafts and souvenirs.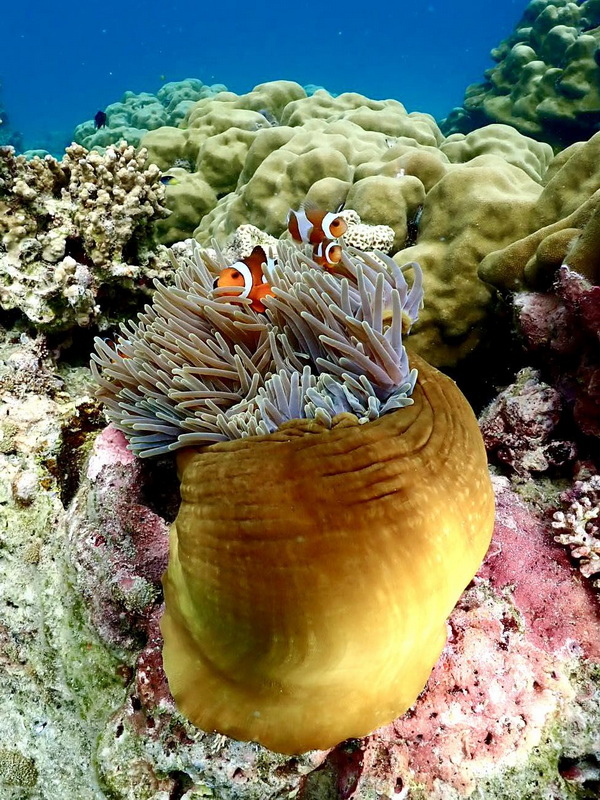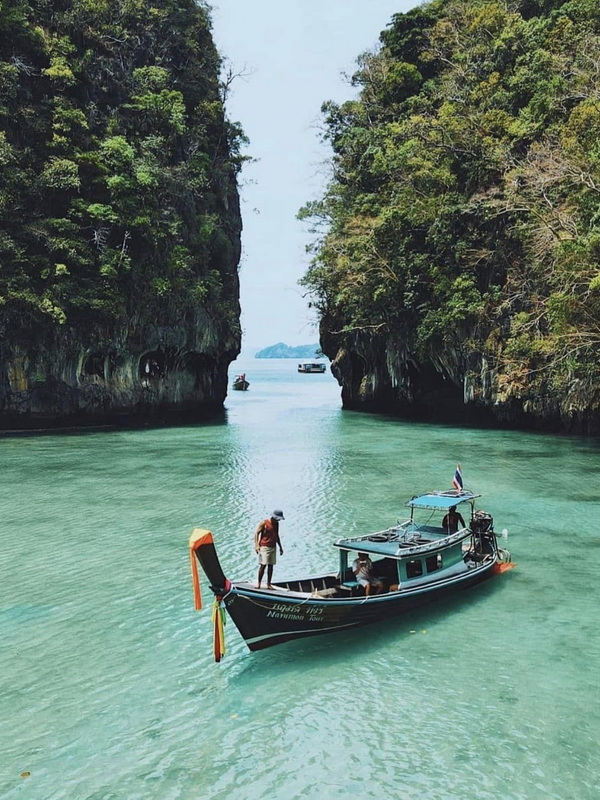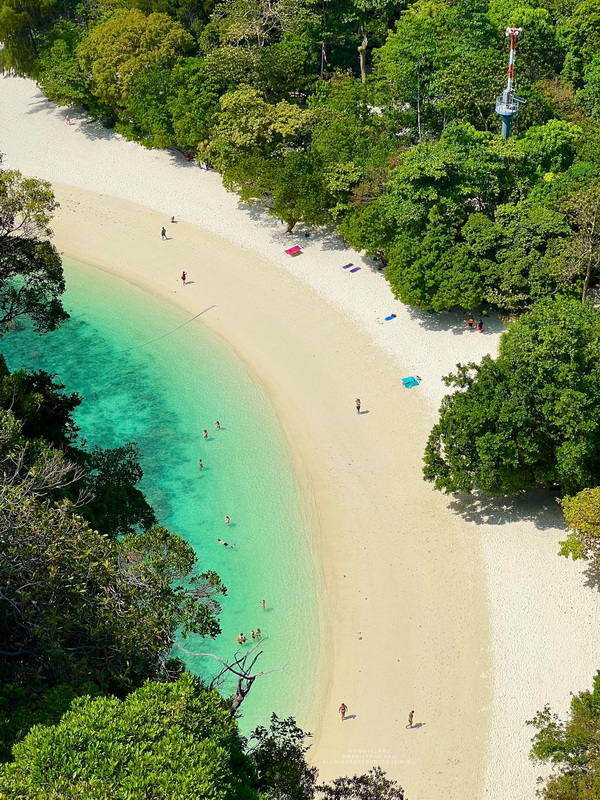 Top Attractions in Ao Nang Beach
Ao Nang Beach Situated in the heart of Krabi, Ao Nang is a stunning beach destination offering a plethora of accommodations for all budgets. Its shoreline is lined with shops and restaurants, offering a vibrant beachside experience. Ao Nang also serves as a transit hub for one-day boat trips to nearby islands including Chicken Island, Poda Island, and Phi Phi Island. The limestone mountain on the left separates Ao Nang Beach from Railay Beach, adding another layer of beauty to the area.
Koh Poda Known for its stunning beauty, Koh Poda is an island paradise just off the shores of Ao Nang. With beaches on three sides and a tall cliff on the west, it is a perfect spot for swimming and sunbathing. The beach's glistening white sands and the turquoise sea create an incredibly beautiful vista.
Koh Hong This archipelago of islands is home to some of the most breathtaking underwater biodiversity in the region. It's an excellent place for divers, boasting clear sea water, white sandy beaches, and both shallow and deep-water coral reefs.
Railay Beach Famous for rock climbing, Railay Beach offers a unique adventure for visitors. Accessible only by boat, this secluded beach is surrounded by towering limestone cliffs. Two sides of the beach curve towards each other and are connected by a small walking path, providing an unparalleled natural experience.
Wat Bang Tong Wat Bang Tong, also known as Wat Mahathat Wachiramongkol, is a beautiful temple in Krabi. The temple houses the Phra Mahathat Chedi, standing over 95 meters high. It is an excellent place to enhance your spiritual journey amidst the sea adventures.
Tiger Cave Temple Located just outside Krabi town, the Tiger Cave Temple is a serene retreat nestled amidst nature. A climb of 1247 steps rewards visitors with a stunning sea of mist, making it a memorable spiritual experience.
Emerald Pool For a change of scenery, visit the Emerald Pool. This natural hot spring is named for its unique emerald green water. The site also offers wooden walkways and a nature trail teeming with birdlife.
Maya Bay Located on Phi Phi Island, Maya Bay is a beautiful beach with fine sand and clear emerald waters. It's an unmissable natural attraction for beach lovers.
Separated Sea One of Krabi's most unique attractions, the Separated Sea is a natural phenomenon occurring during low tide. It reveals a sand ridge connecting the three islands of Koh Tub, Koh Mor, and Koh Kai.
Phi Phi Island This world-renowned paradise for divers is known for its fine white sand beaches, clear water, and abundant marine life. Phi Phi Island, the largest among the six Phi Phi Islands, is the main hub with various accommodations and restaurants.
Koh Lao Lading or Paradise Island This island, also known as Paradise Island, is a small bird's nest camp near Koh Hong. Surrounded by large limestone cliffs and clear water, it offers a tranquil retreat for those wanting a break from the bustling Ao Nang.
Ron Khlong Thom Waterfall This natural hot spring with a temperature of around 40-50 degrees Celsius is a delightful respite from the tropical heat. It features many small pools and waterfalls, offering a unique onsen experience amidst lush nature.
Khao Garos Known as Devil's Cliff, Khao Garos is a unique attraction surrounded by a rich variety of plants and animals. The cliff features ancient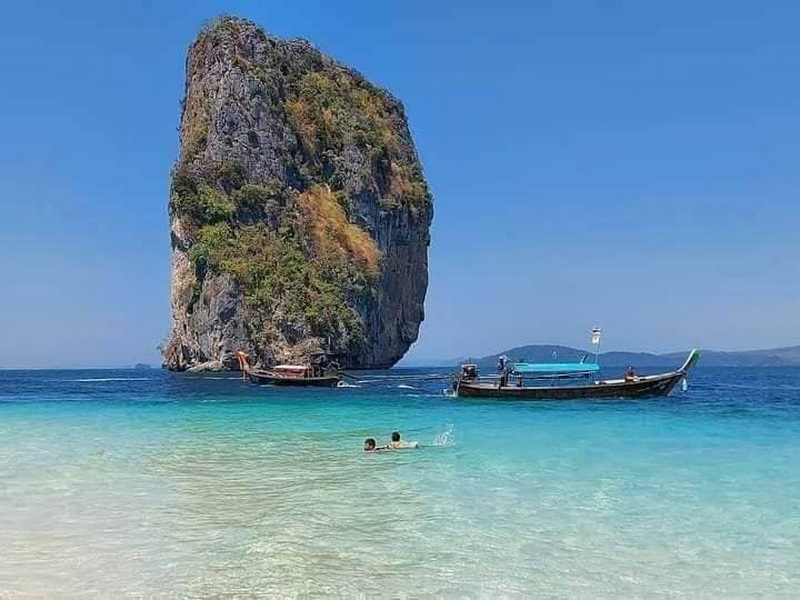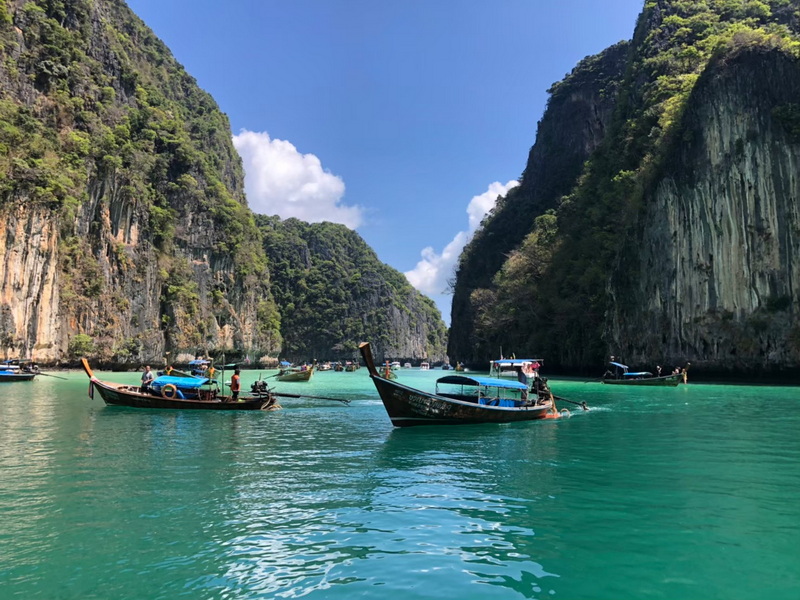 From its stunning landscapes to its vibrant local culture and myriad of activities, Ao Nang Beach offers a comprehensive Thai beach experience that's hard to beat. Whether you're seeking relaxation, adventure, or cultural immersion, Ao Nang Beach has something for every traveller.
How to Get There:
The most convenient way to reach Ao Nang Beach is to fly into Krabi International Airport. From there, it's a 30-minute taxi or shuttle ride to Ao Nang. There are also regular bus and boat services from both Phuket and Bangkok.