Khao Lak-Lam Ru National Park: A Natural Paradise in Thailand
Khao Lak-Lam Ru National Park is a treasure trove of natural beauty, nestled in the heart of Thailand's Phang Nga Province. This park offers a unique blend of stunning landscapes, diverse wildlife, and thrilling activities, making it a must-visit destination for nature lovers and adventure seekers alike.
Covering an area of 125 square kilometers, Khao Lak-Lam Ru National Park is a protected area that showcases the best of Thailand's natural beauty. The park is named after its two main peaks, Khao Lak and Lam Ru, and is home to a variety of ecosystems, including beaches, hills, forests, and waterfalls.
Geography
The park's diverse geography is a haven for a wide range of flora and fauna. The lush forests are home to many species of birds, mammals, and reptiles, while the clear waters off the park's beaches teem with colorful marine life. The park's flora is equally diverse, with a mix of evergreen and deciduous trees, as well as a variety of flowering plants and ferns.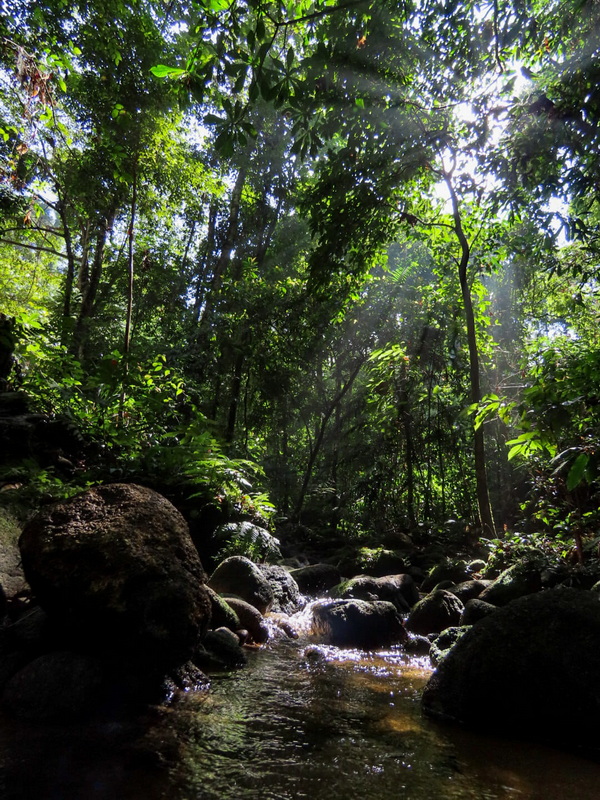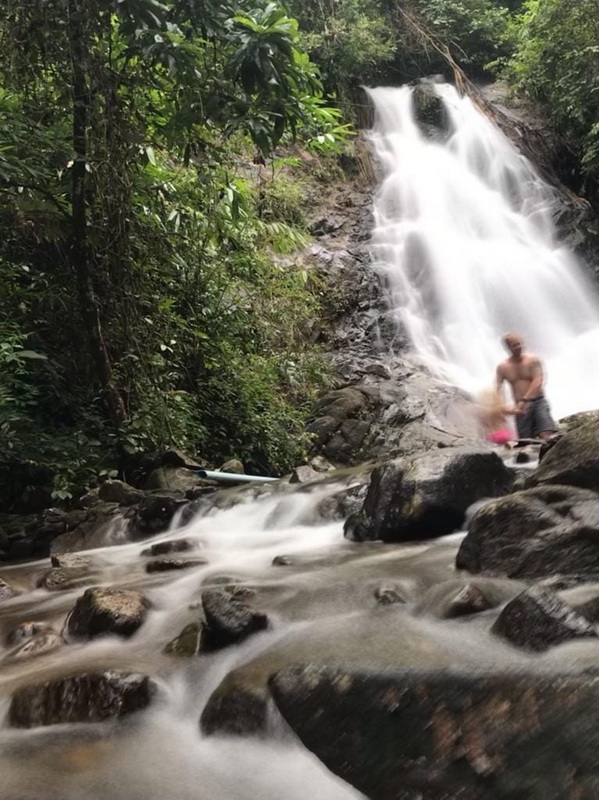 Climate and Best Time to Visit
The climate in Khao Lak-Lam Ru National Park is tropical, with warm temperatures year-round. The best time to visit is during the dry season, from November to April, when the weather is ideal for outdoor activities. However, the park is open all year round, and each season offers its own unique charm.
The Attractions of Khao Lak-Lam Ru National Park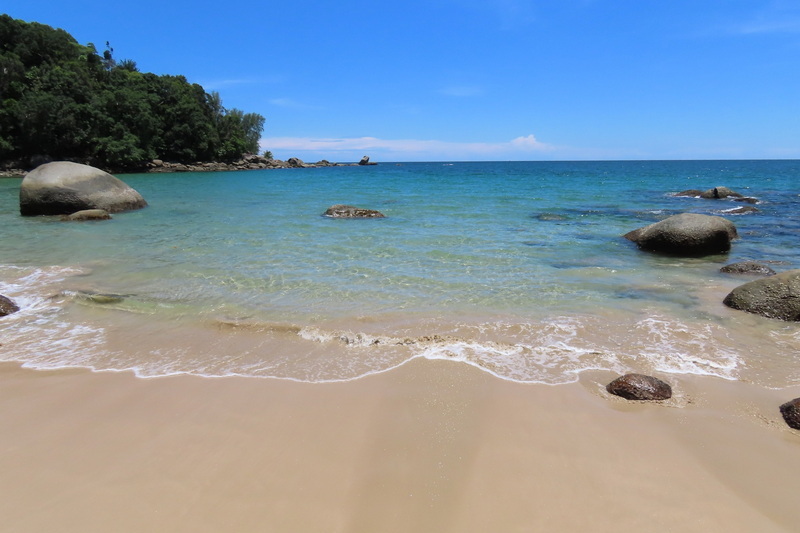 Khao Lak Beach
This wide, long beach is surrounded by pine trees, offering stunning views and a perfect spot for relaxation. It's a hidden gem known mostly to locals and surfers who enjoy riding the waves here.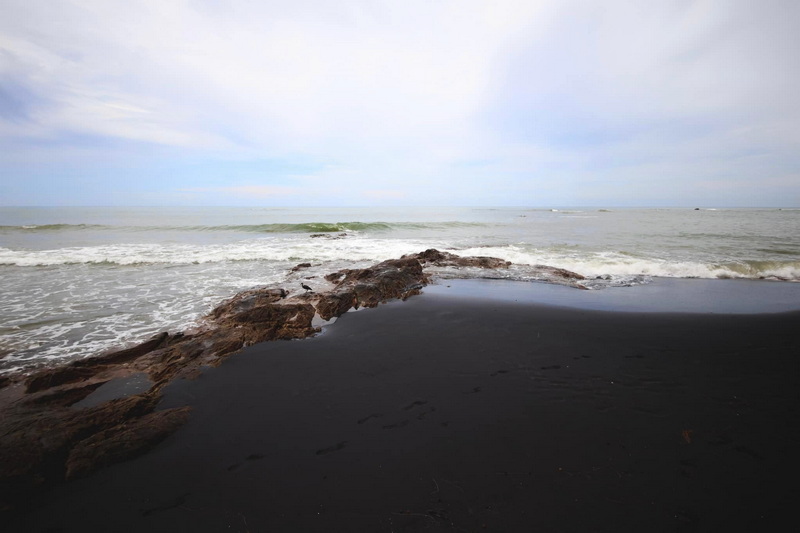 Nang Thong Beach
An "Unseen Thailand" attraction, Nang Thong Beach or Black Sand Beach  is unique for its black sand, a result of past ore panning. The black sand alternates with regular sand, creating a striking contrast that makes for beautiful photos..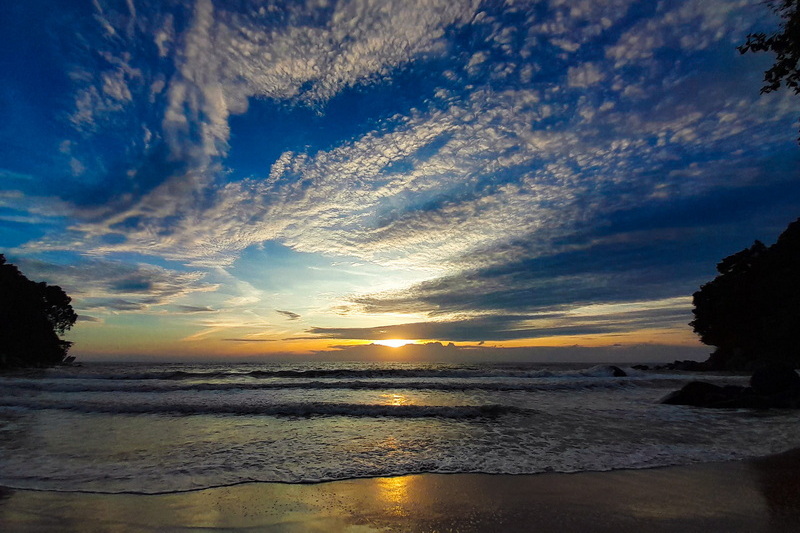 Khuk Khak Beach
This peaceful beach is one of the longest in Khao Lak. With its crystal-clear waters and low tourist numbers, it's an ideal spot for swimming and watching the sunset.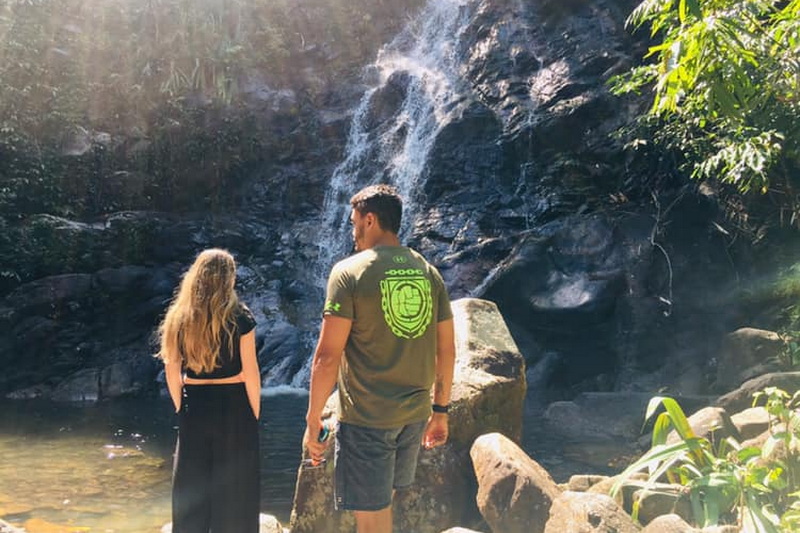 Ton Chong Fa Waterfall
Located within the park, this beautiful seven-tier waterfall offers a refreshing retreat from the beach. The highlight is the natural fish spa in the pools, where small fish nibble at your feet. Camping is also available for those who want to spend the night in the forest.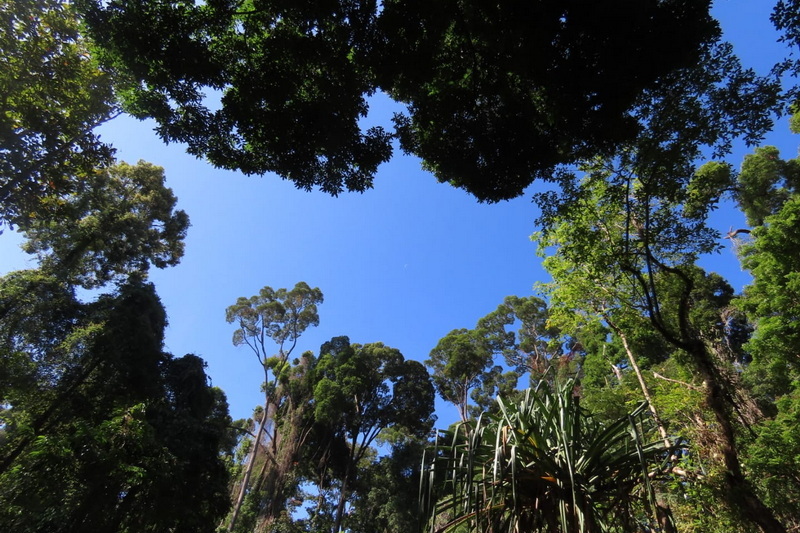 Hiking the Nature Trail
The park offers several nature trails that wind through its diverse landscapes. These trails offer a chance to explore the park's flora and fauna up close, and some even lead to hidden waterfalls and viewpoints.
Wang Kieng Khu Bamboo Rafting
This popular activity offers a relaxing journey along a clear stream that originates from the park. The 3-kilometer rafting trip takes about 30-40 minutes and offers stunning views of the lush forest on both sides.
In summary, Hat Yao, with its pristine beauty, exciting activities, and unique cultural experiences, stands as a must-visit attraction for anyone traveling to Trang, Thailand.
How to Get There:
By Car : The park is easily accessible by car from Phang Nga and other nearby provinces. There are plenty of signs along the way to guide you.
By Bus : Regular bus services run from Phang Nga and other major cities to Khao Lak. From there, you can take a local taxi or songthaew to the park.
By Tour Agency in Phang Nga : Local tour operators offer group tours to Khao Lak-Lam Ru National Park. These tours often include a knowledgeable guide, transportation, and a variety of activities in the park.