Phang Nga Temples Tour : A Spiritual Journey
Immerse yourself in the beauty and serenity of Buddhism with our full-day Phang Nga Temples Tour.
From Khaolak area, Phang Nga Province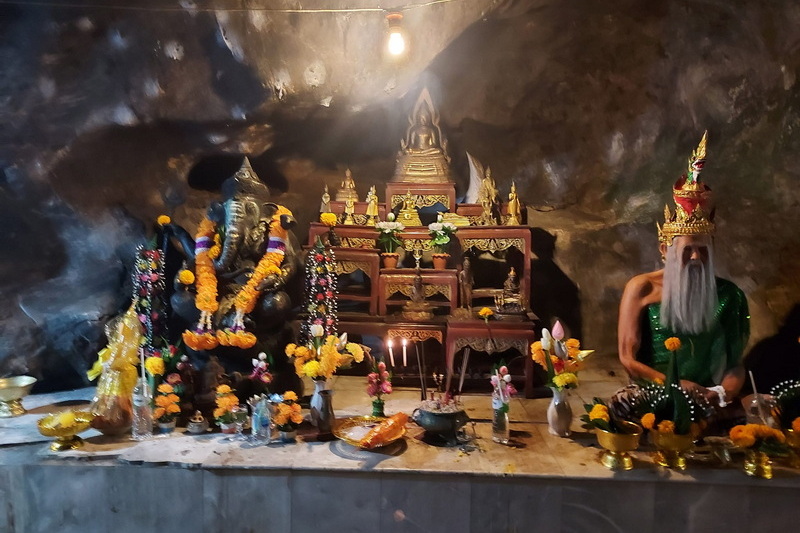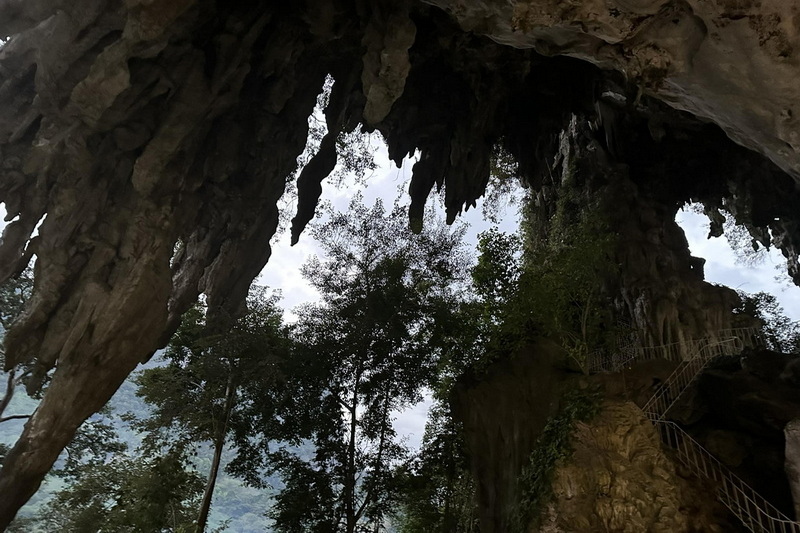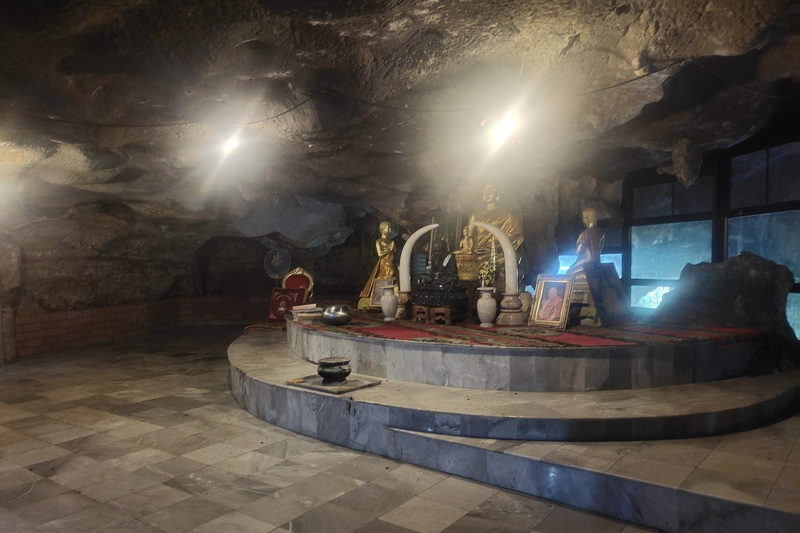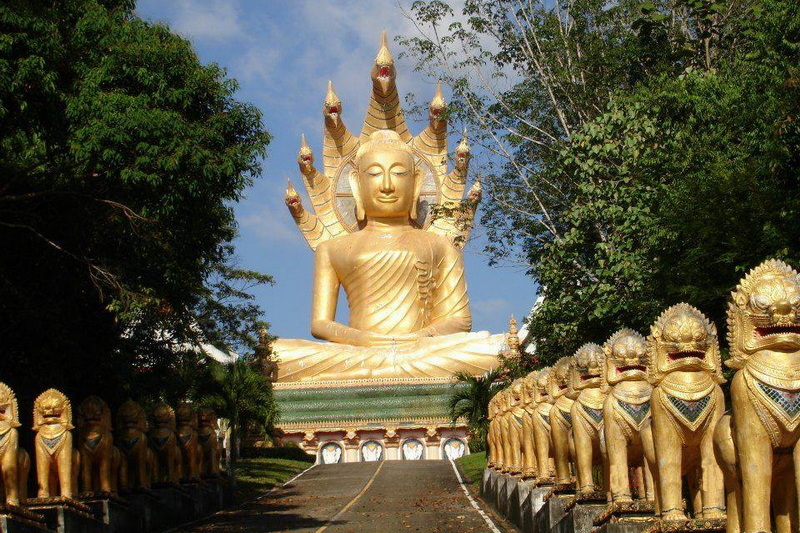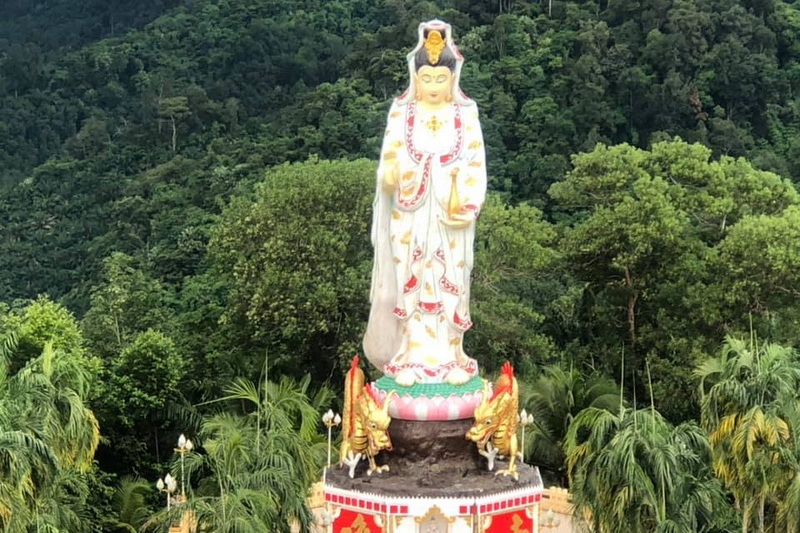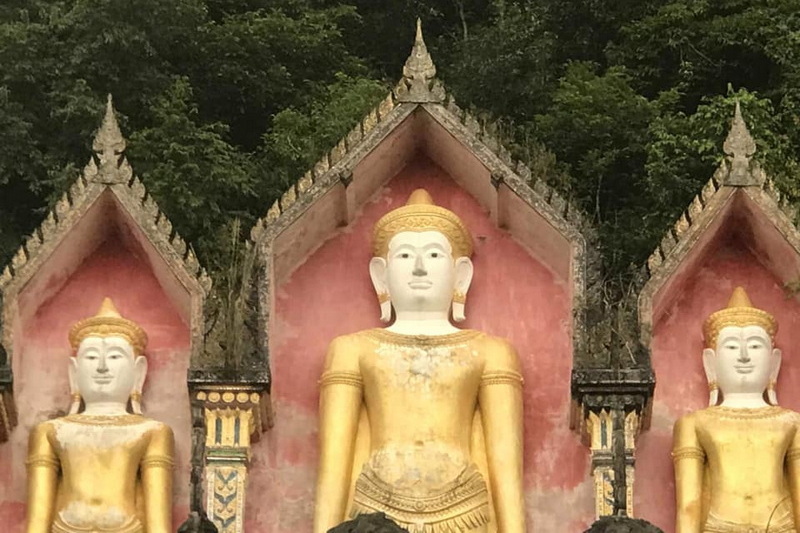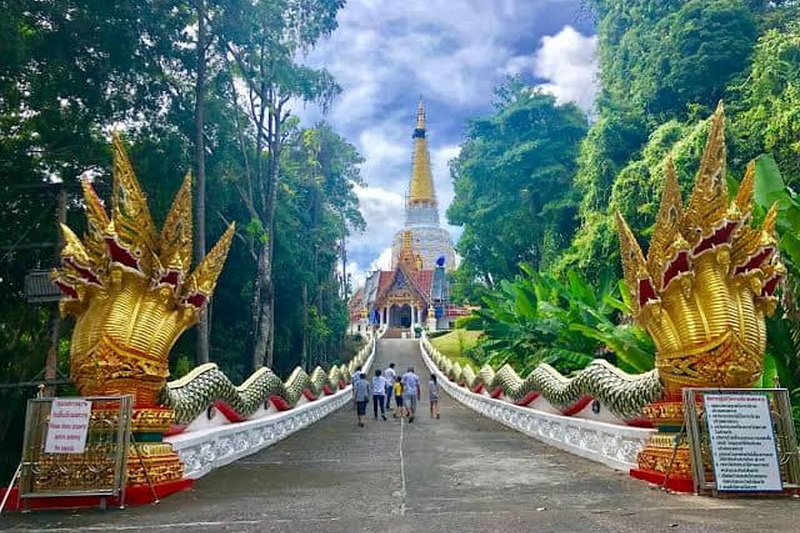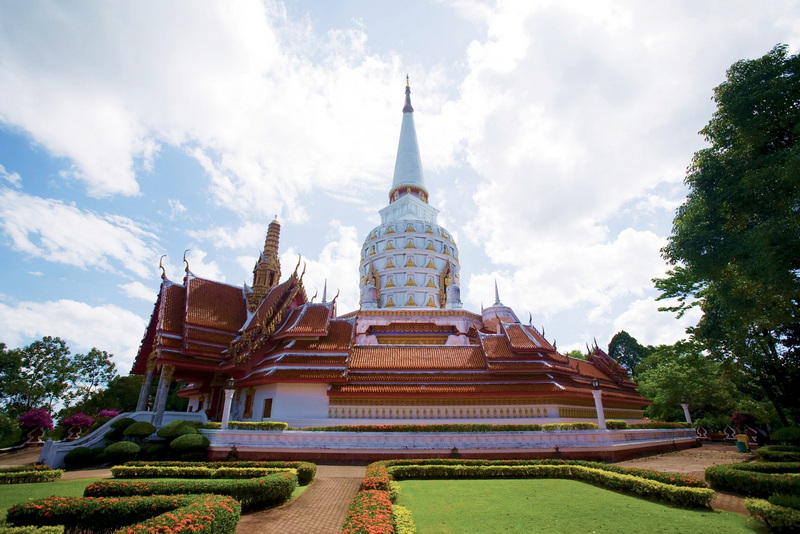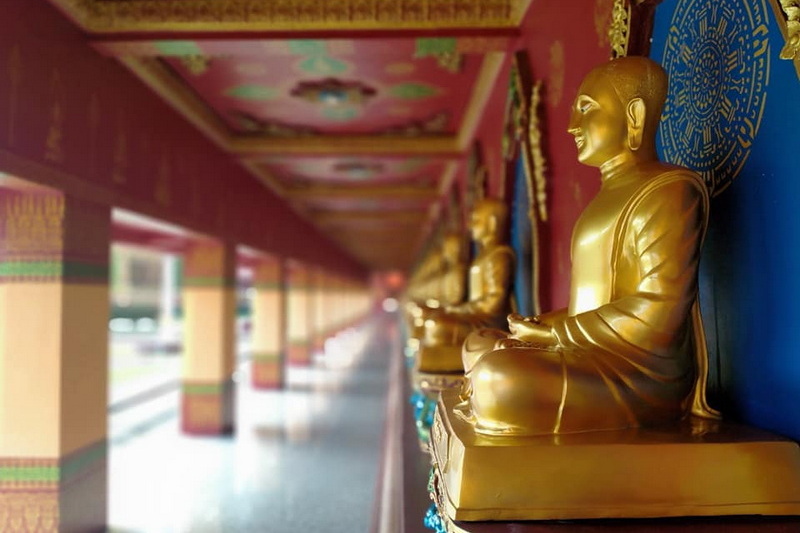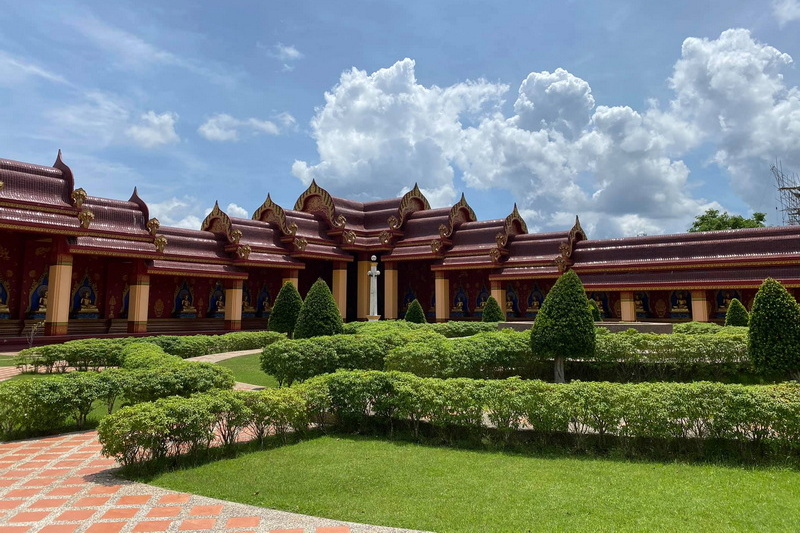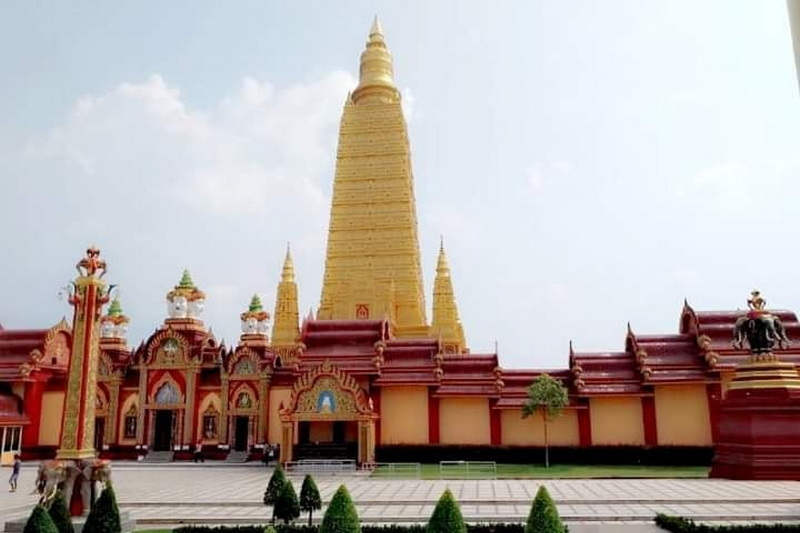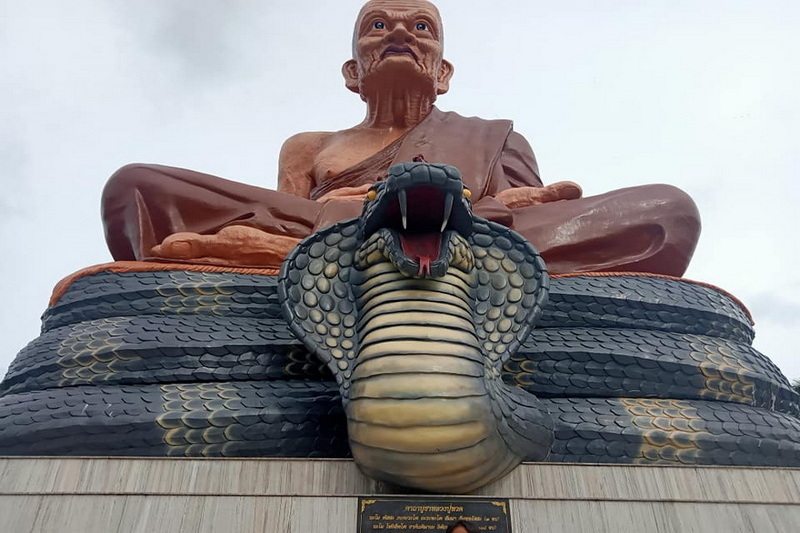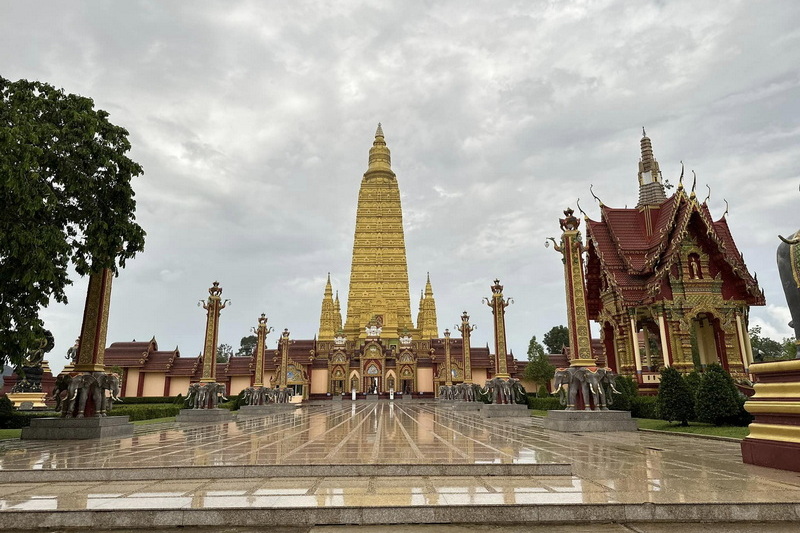 Our Phang Nga Temples Tour offers a unique opportunity to understand and experience the essence of Buddhism, the principal religion in Thailand. This cultural full-day tour takes you to three of the best local temples, each representing different aspects of the 35,000 Thai monasteries scattered across the country. The tour focuses on the paths of Aranyavasi (Forest Temple: The Individual Meditation Practicing Purpose) and Kamavasi (Urban temple: Social Servicing Purpose), providing a comprehensive understanding of Thai Buddhism.
The journey begins with Paya Naga Raj Temple, a school of meditation nestled in isolated limestone caves and cliffs amidst a lush tropical forest. Here, you'll learn about meditation techniques and Thai monastery guidance. The tour continues to Bang Riang Temple, a century-old Kamavasi monastery, and concludes at the Mahathat Vajira Mongkhon Temple, known for its high pagoda in Bodh Gaya style. This tour combines spirituality, culture, and natural beauty, making it a must-do for any visitor to Thailand.
Join us on this Phang Nga Temples Tour and immerse yourself in the serenity of Buddhism amidst Thailand's stunning natural beauty. Book now and embark on a spiritual journey of a lifetime!
Phang Nga Temples Tour
Children 4-12 years 1400THB/person
08:30 Pick up from hotel, visit Paya Naga Raj Temple
Visit Bang Riang Temple
Lunch
Visit Mahathat Vajira Mongkhon Temple
Return to hotel
Sun protection, Sunglasses, hat or cap
shoulder-covered for lady to enter to the temple
Comfortable shoes
Tour Include:
Transfer from/to Hotel in Khaolak area
Activity fees and Entrace Ticket
English Speaking Guide
Lunch
Soft Drink
Accident Insurance
Tour Excluded
Items of a personal nature
Tip (for your convenience)
Cancellation Policy
Receive a full refund for cancellations done 7 days before
Failure to comply later than 7 days will be charged with Full Amount for Late Cancellation.
Remark Deposit 30% from full amount
We reserve the right to change the itinerary due to weather conditions, availability and flexibility of timing, and other factors beyond our control. Decisions will be made in the best interests of all passengers on board and with regard to safety.
In the event that "The Company" has to cancel the trip due to any unforeseeable reasons, for example, non-permissive weather, "The Company" will return the guests through the client.
The Client will refund the full tour selling price to the passenger and no commission will be retained by the Client.