Emerald Pool : A Green Gem in the Heart of Krabi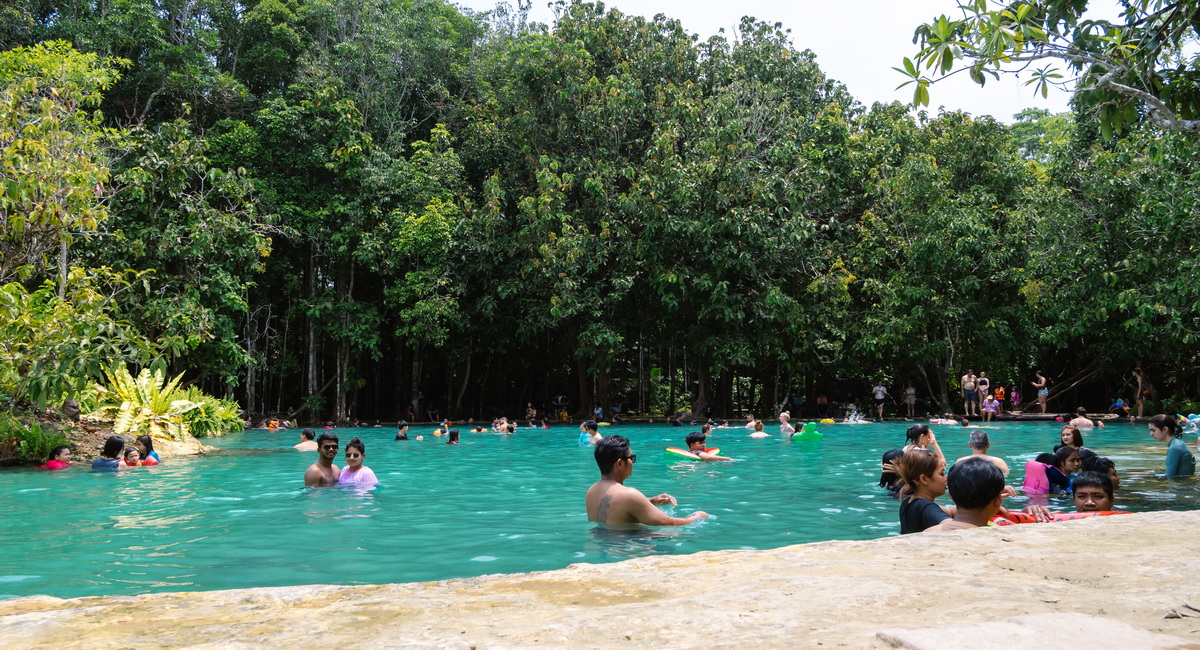 Experience the natural allure of Krabi's Emerald Pool, a serene, green-hued thermal hot spring nestled amidst the lush tropical jungle. It's a must-visit destination for any nature enthusiast or anyone seeking a unique bathing experience.
In the heart of Krabi's dense jungle, you'll discover a unique natural phenomenon known as the Emerald Pool. Renowned for its stunning green color and relaxing warm waters, it offers a one-of-a-kind experience that blends relaxation and exploration in an exotic tropical setting.
A Glimpse into the Pool
The Emerald Pool, locally known as 'Sa Morakot', is a thermal hot spring sourced from a subterranean volcanic chamber. The pool's mesmerizing green hue is a result of the mineral concentration in the water, illuminated by sunlight, offering a breathtaking view that's equally soothing for the body and the soul.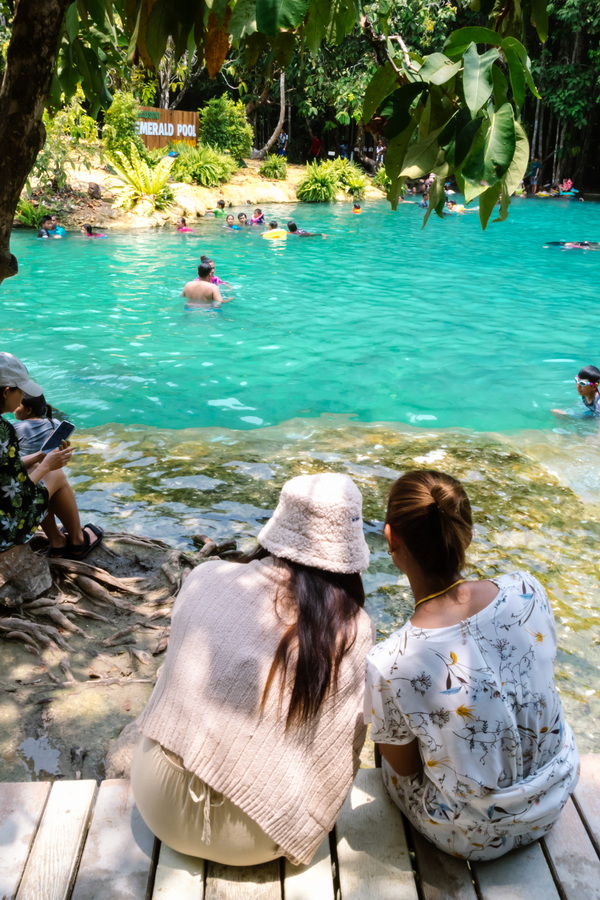 The Natural Spa Experience
Soaking in Sa Morakot provides a natural spa experience. The water's temperature varies between 30-50 degrees Celsius, perfect for unwinding after a long day of exploration. The mineral-rich waters are said to offer health benefits, making it a popular spot for both locals and tourists.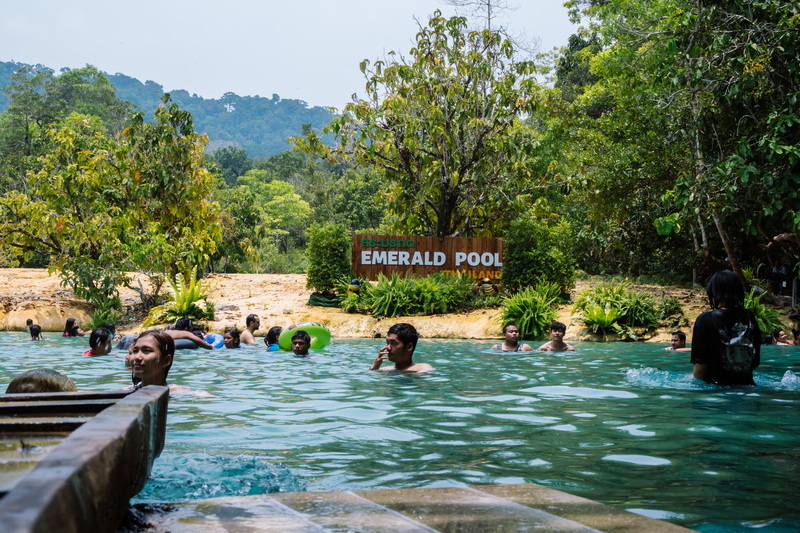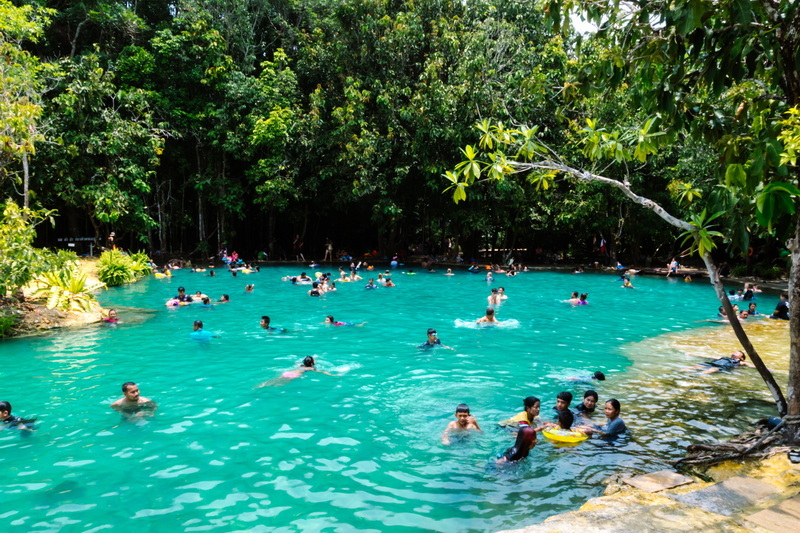 The Surrounding Environment
The pool is located in the Thung Teao Forest Natural Park, a spectacular area renowned for its rich biodiversity. As you trek towards the Emerald Pool, you'll be greeted by a myriad of tropical plant species, birds, and insects, making the journey as enchanting as the destination itself.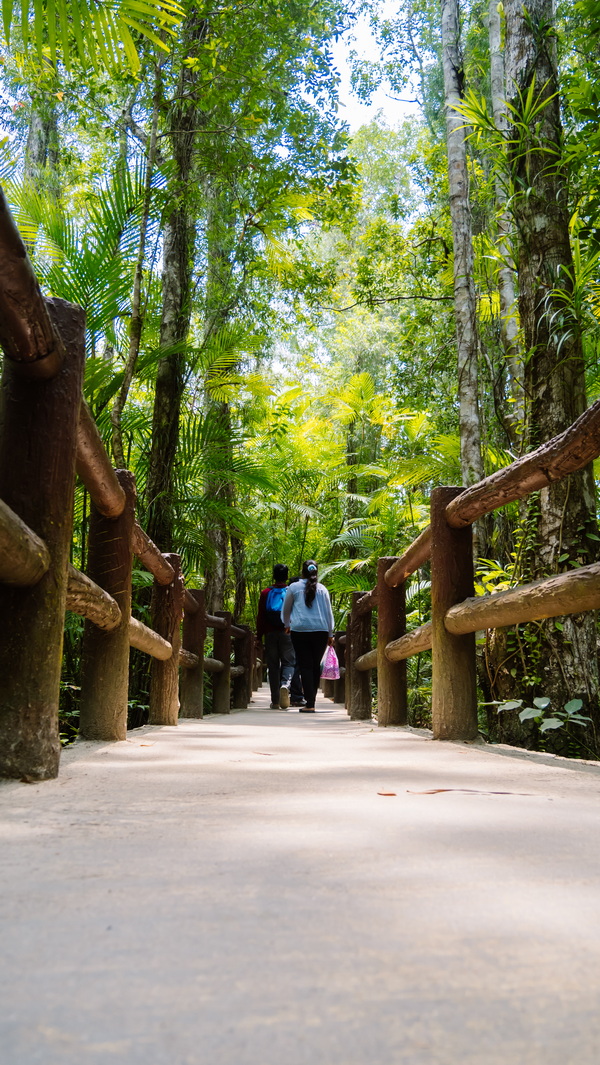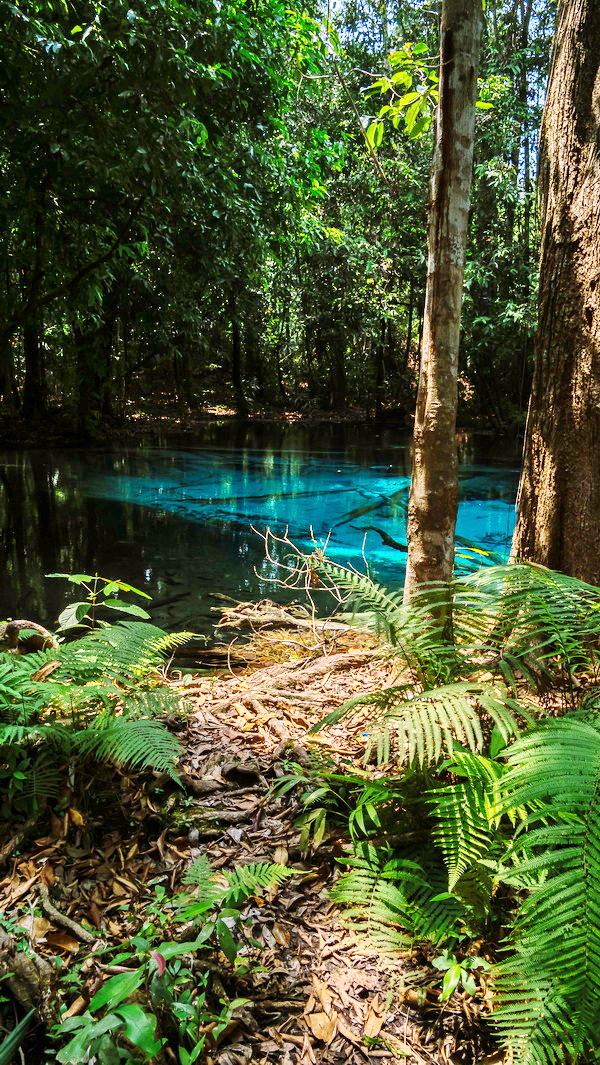 Visiting the Emerald Pool in Krabi is more than just a trip to a hot spring; it's a journey into nature's finest spectacle. The trek, the swim, and the overall serenity of the environment offer an immersive experience that reconnects you with the raw beauty of Mother Nature.
How to Get There:
Located about 70 kilometers from Krabi town, you can reach the Sa Morakot by car or motorbike. Alternatively, numerous tour operators in Krabi offer trips to the pool, usually combined with other local attractions.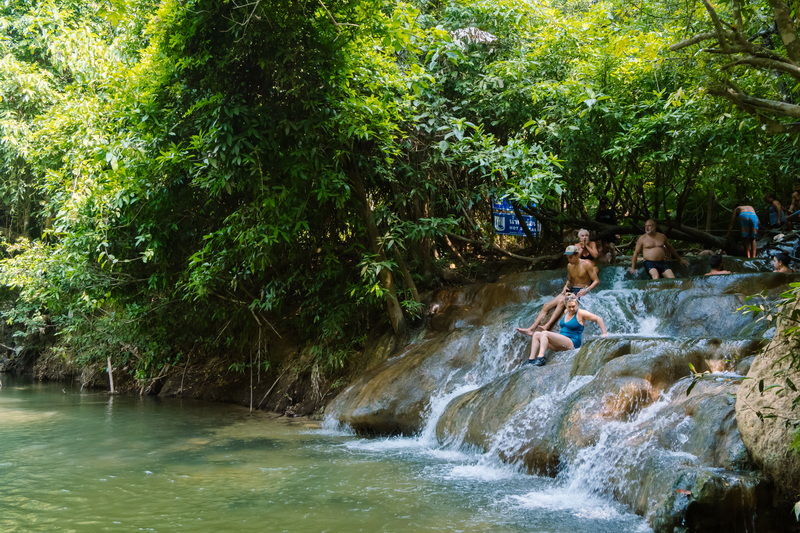 Just a short drive away from the Emerald Pool, this 'hot tub styled' jacuzzi offers therapeutic relaxation in a forest setting.