Railay Beach : A Tropical Paradise in Krabi, Thailand"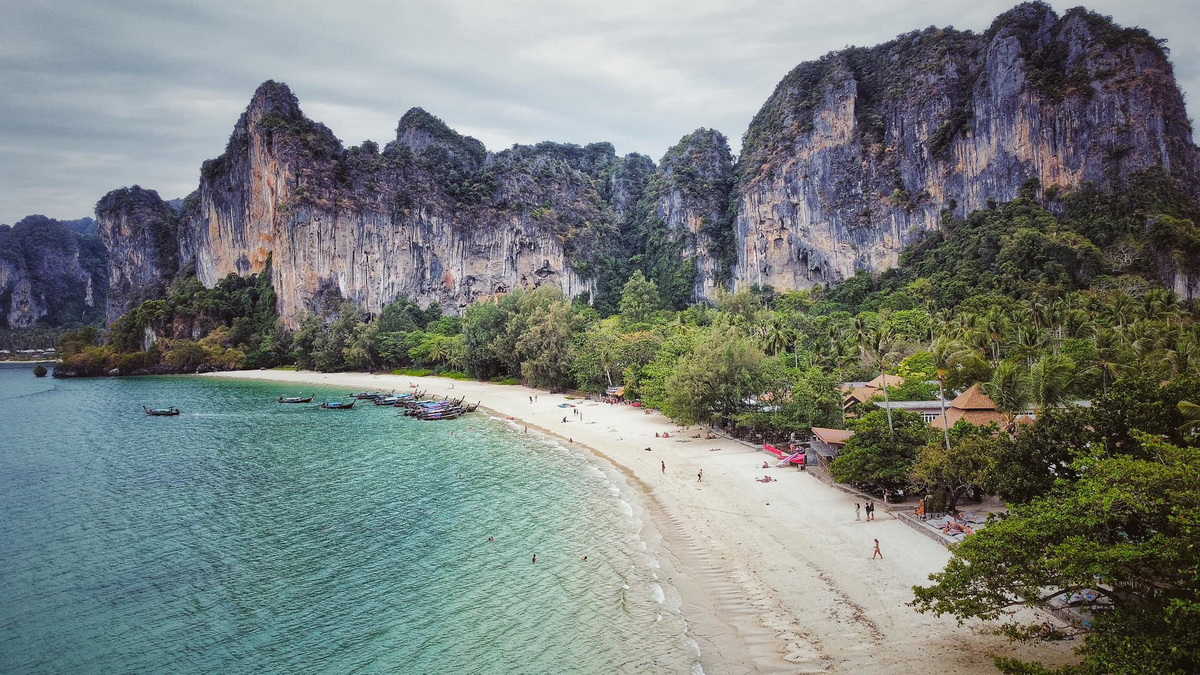 Nestled amidst stunning limestone cliffs and accessible only by boat, Railay Beach offers a tranquil escape from the hustle and bustle of everyday life. Surrounded by the sparkling Andaman Sea, this exotic paradise is not just a beach, but a whole world of natural wonder waiting to be explored.
The Unspoiled Beauty of Railay Beach
Railay Beach is divided into two main sections: East Railay and West Railay. The former is a stunning bay fringed by mangroves and home to a lively local community, while the latter boasts a pristine sandy beach ideal for sunbathing, swimming, and watching breathtaking sunsets. The two sides are connected by a series of walking paths, allowing visitors to easily explore and appreciate the full spectrum of Railay's beauty.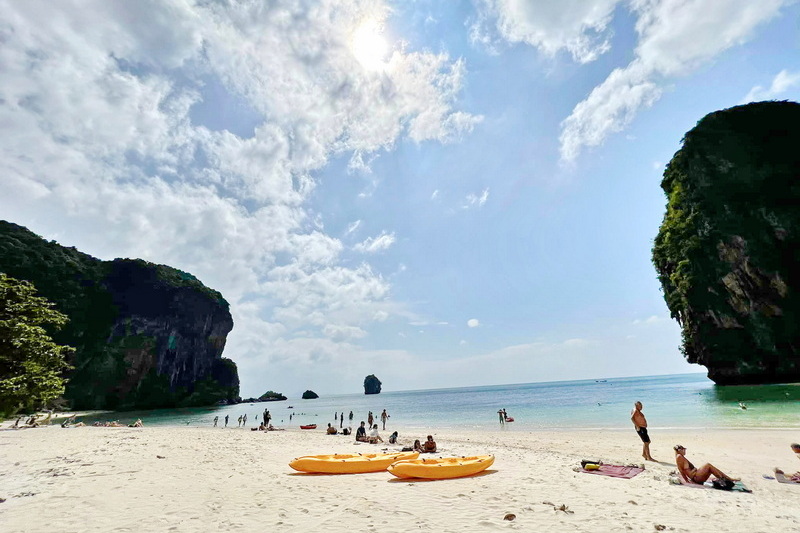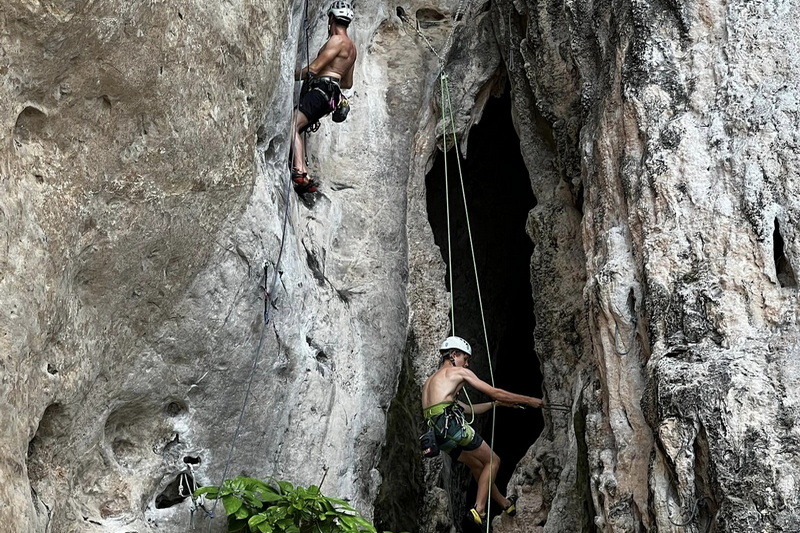 Adventures Await at Railay Beach
For the adventurous at heart, Railay offers a plethora of activities beyond the beach. The limestone cliffs surrounding Railay make it a world-class rock-climbing destination. Kayaking and stand-up paddleboarding are also popular water sports, providing unique ways to explore the nearby caves and hidden lagoons. For those seeking a more laid-back experience, traditional Thai massage services are readily available right on the beach, perfect for unwinding after a day of exploring.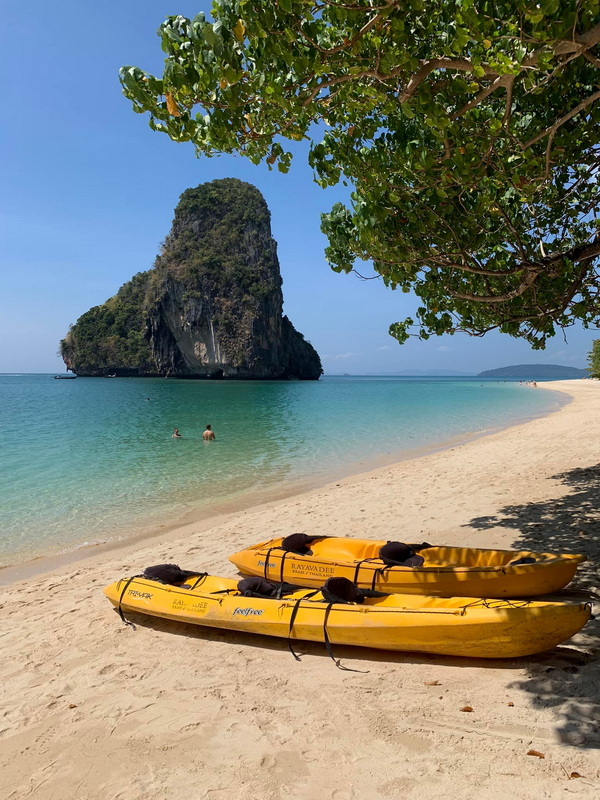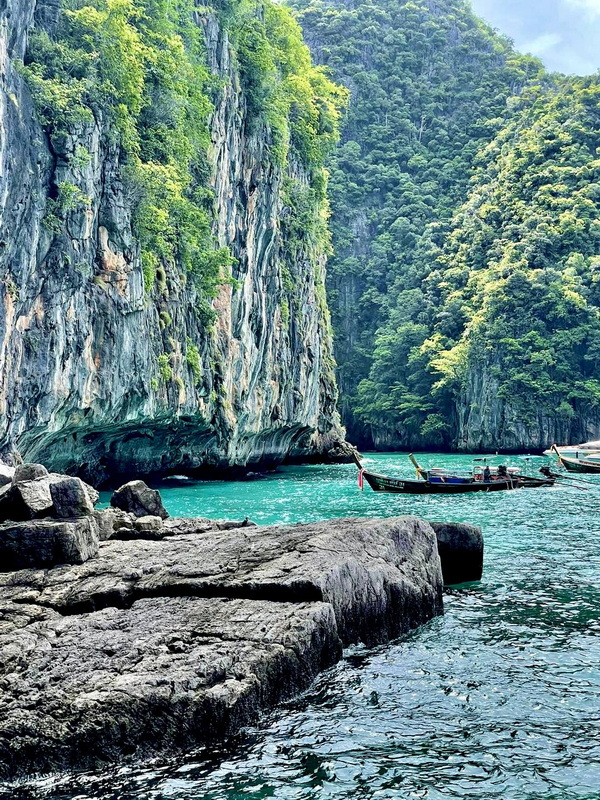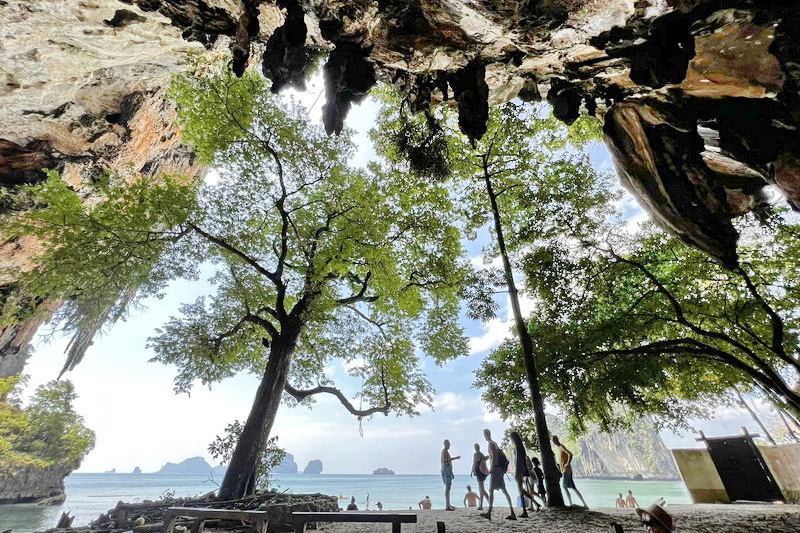 Culinary Delights and Nightlife at the Beach
After a day spent in the sun, visitors can indulge in a variety of Thai and international cuisines available at Railay Beach's restaurants and beachfront eateries. As night falls, the beachfront transforms into a lively scene with fire shows and beach bars, where visitors can enjoy a cocktail while soaking in the enchanting views of the Andaman Sea.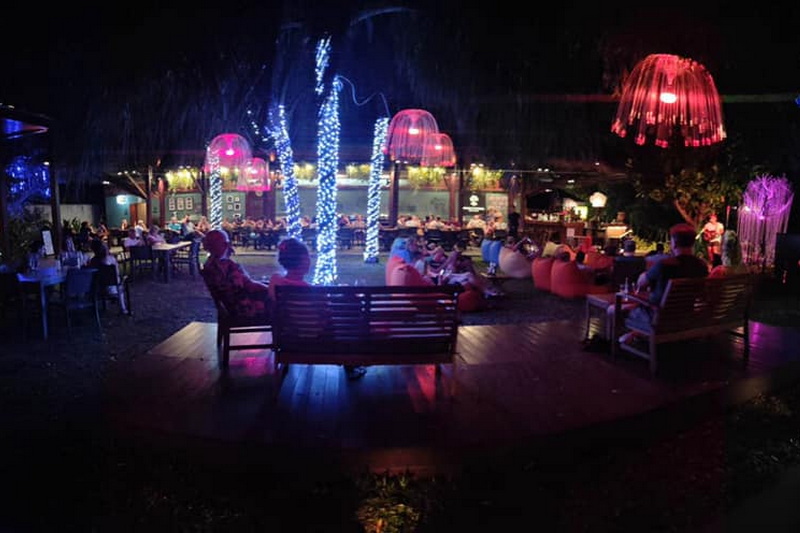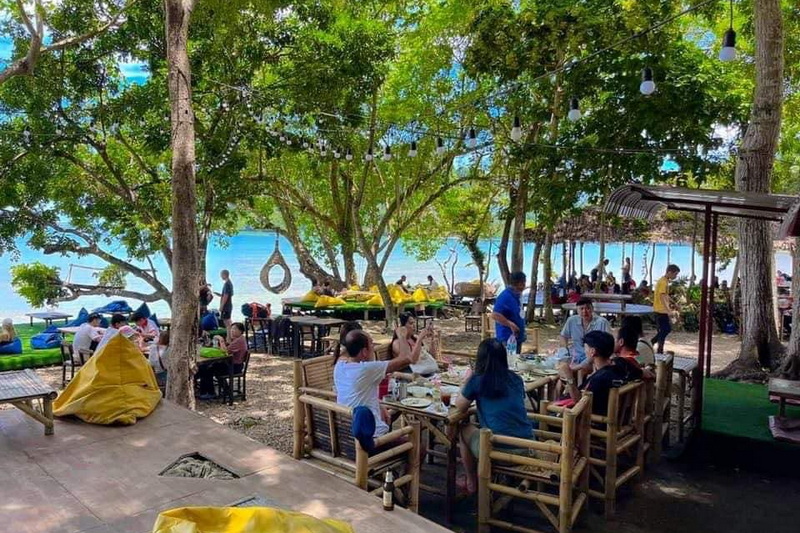 Whether you're seeking adventure, relaxation, or a blend of both, Railay Beach has something to offer everyone. Its unique location, natural beauty, and vibrant atmosphere make it a destination that captivates and charms all who visit.
How to Get There:
To reach Railay Beach, you will need to catch a boat from Ao Nang Beach or Krabi Town. The boat ride typically takes about 15-20 minutes depending on the weather.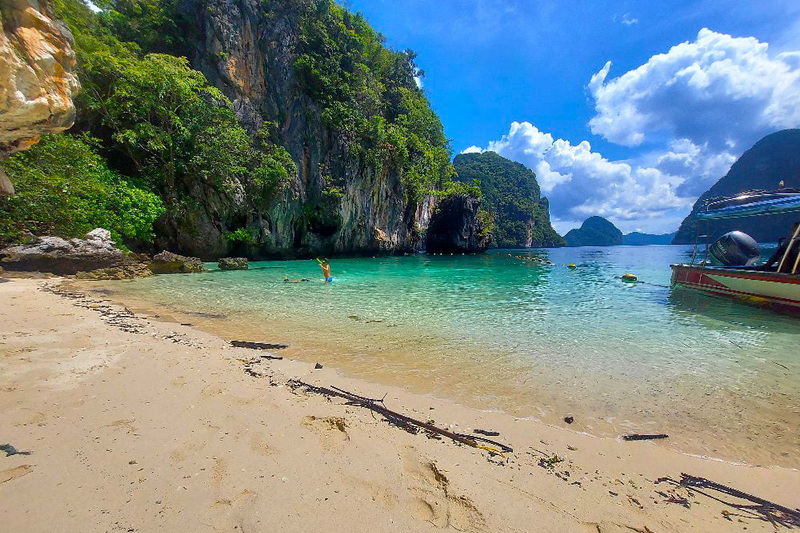 Phra Nang Cave Beach
Located just a short walk from Railay Beach, Phra Nang Cave Beach offers another stunning spot for relaxation and exploration. It's also home to the Princess Cave, a fascinating spiritual site filled with wooden phallic symbols.
Just around the corner from Railay, Ao Nang is a lively resort town known for its long beachfront and easy access to dive sites off the nearby islands.