Khao Chang Hai Cave: A Majestic Underground World in Trang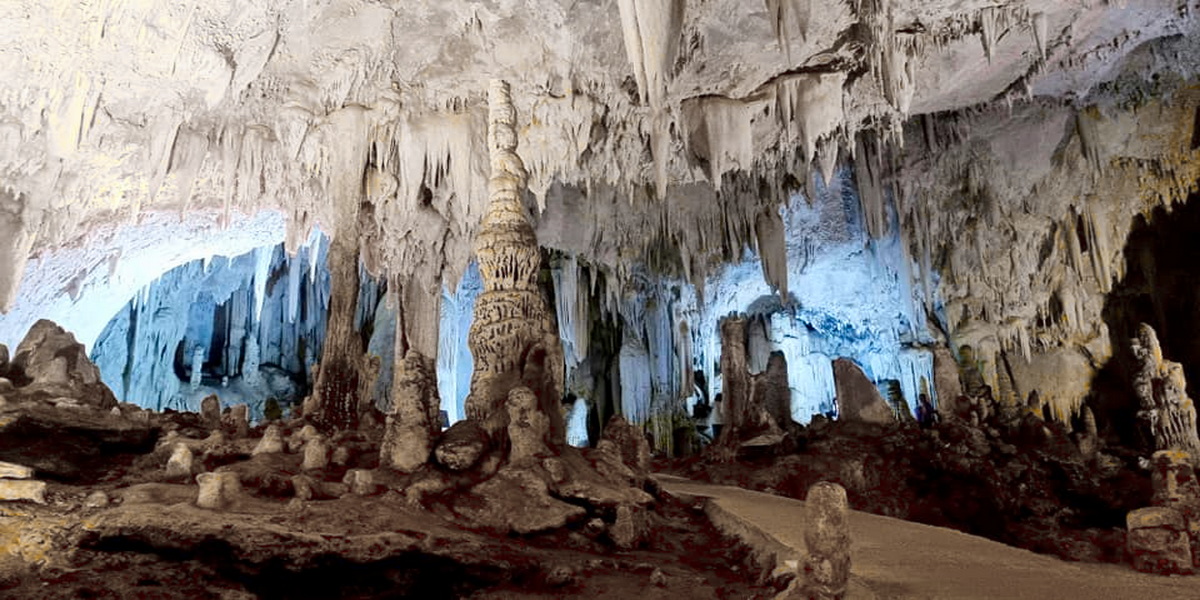 Deep in the heart of Trang Province lies the captivating Khao Chang Hai Cave or local name Tham Khao Chang Hai, a testament to Thailand's rich subterranean splendor. Known for its awe-inspiring stalactites and stalagmites, this beautiful cave offers easy access and stunning photographic opportunities. If you are intrigued by natural wonders, the Khao Chang Hai Cave is an essential stop on your Thailand adventure.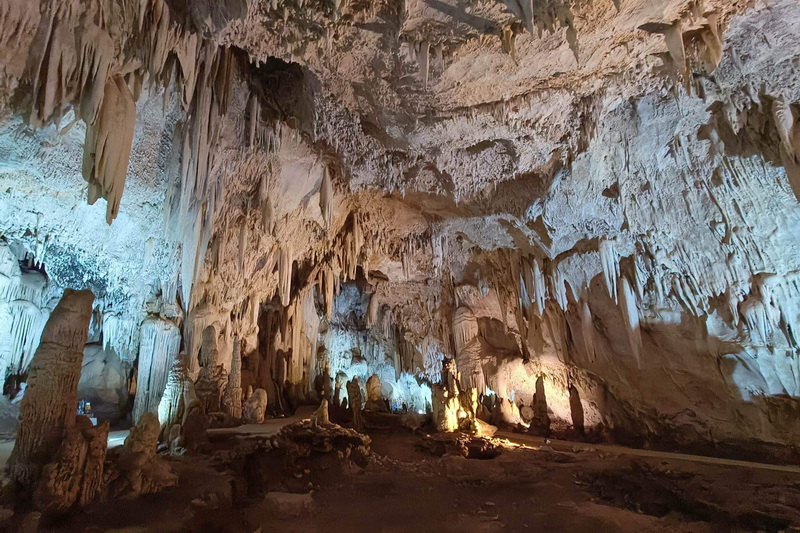 The Magnificent Cave
Located in the Na Muen Si Sub-district, Na Yong District of Trang Province, the Khao Chang Hai Cave is a massive underground wonder spanning approximately 500 meters in depth. To traverse the cave and fully appreciate its grandeur requires about a 20-minute walk. The pathway inside the cave is well-lit and laid out with concrete, ensuring an easy journey into this underground realm.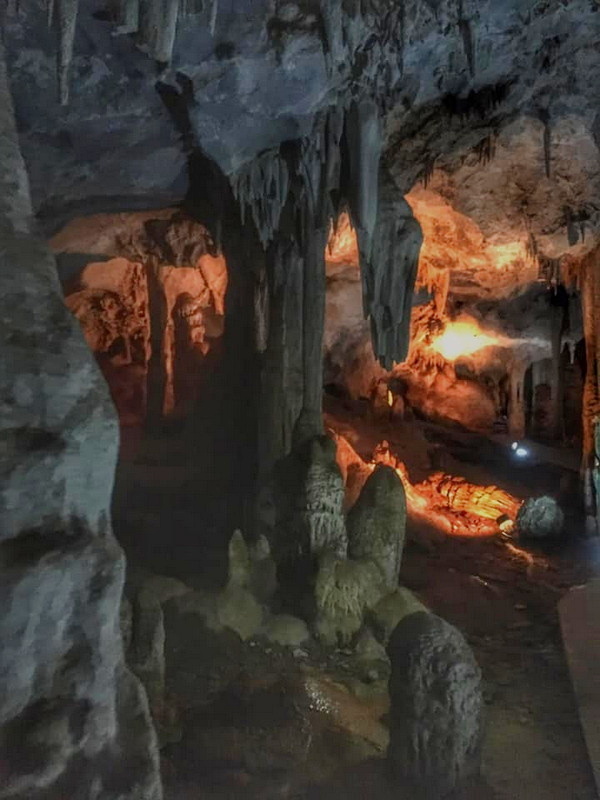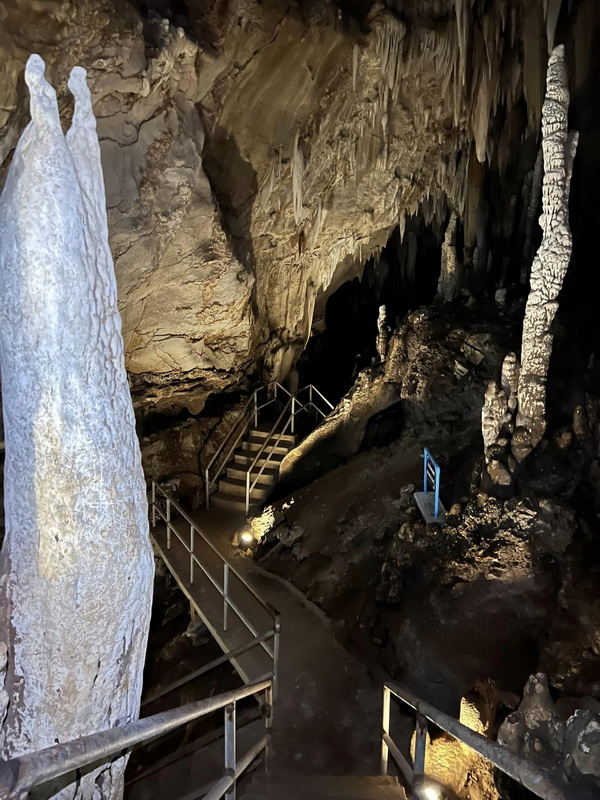 A Spectacular Journey Underground
The vast cave system of Khao Chang Hai Cave is divided into six significant halls, each with its unique appeal. From the stalactites and stalagmites of the main hall to the crystal-clear limestone formations of Tham Peka, each corner of the cave offers a unique spectacle. With highlights like Tham Sai Thong's delicate golden stalactites and the thrilling climb down a bamboo ladder to Tham Ong, each hall provides an unforgettable experience.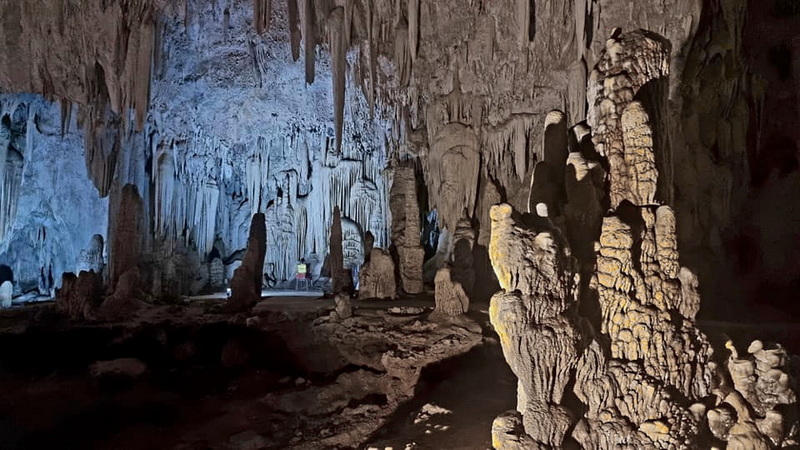 A Tale Told in Stone
The Tham Khao Chang Hai is more than just a natural wonder. It also carries an interesting legend from the past, dating back to the time when the city of Nakhon Si Thammarat flourished with Buddhism. The tale of the elephants that disappeared in the cave adds a mystic aura to this captivating location. As you explore the majestic stalagmites and stalactites, it's hard not to imagine the rich history these walls have witnessed.
Tham Khao Chang Hai offers an exciting journey through its six unique chambers, blending exploration, history, and natural beauty in an unforgettable experience. It's an unmissable sight for any visitor to Trang.
How to Get There:
Khao Chang Hai Cave is easily accessible and located relatively close to the city of Trang. It's a favorite spot for locals and tourists alike, with its splendid views and an intriguing legend that enriches the overall experience.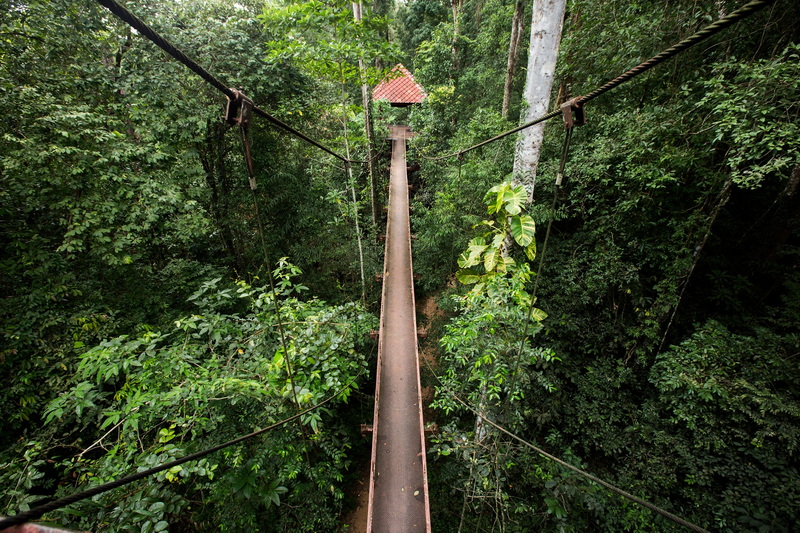 For a return to nature, head to the Thung Khai Botanic Garden, a green oasis showcasing southern Thailand's diverse flora. The garden's standout feature is its canopy walkway, suspended amidst treetops, offering unparalleled views of the lush vegetation and occasional wildlife. This serene location provides a peaceful contrast to the adventurous exploration at Tham Khao Chang Hai.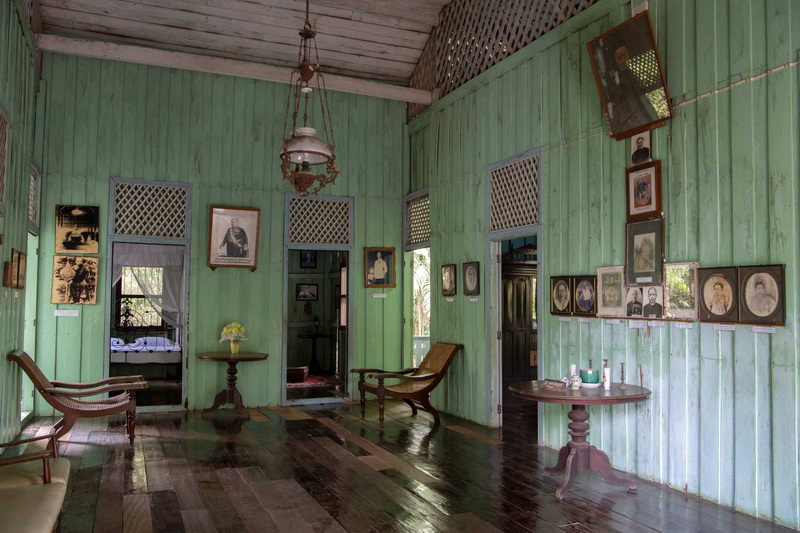 Phraya Ratsadanupradit Museum
A change of pace from the natural beauty of the Khao Chang Hai Cave, this museum offers a peek into the history and culture of Trang. The museum, once the home of an important local noble, houses exhibits detailing the area's past and development, making it an educational and insightful visit.