Unveiling Koh Kradan: World's Best Beach of 2023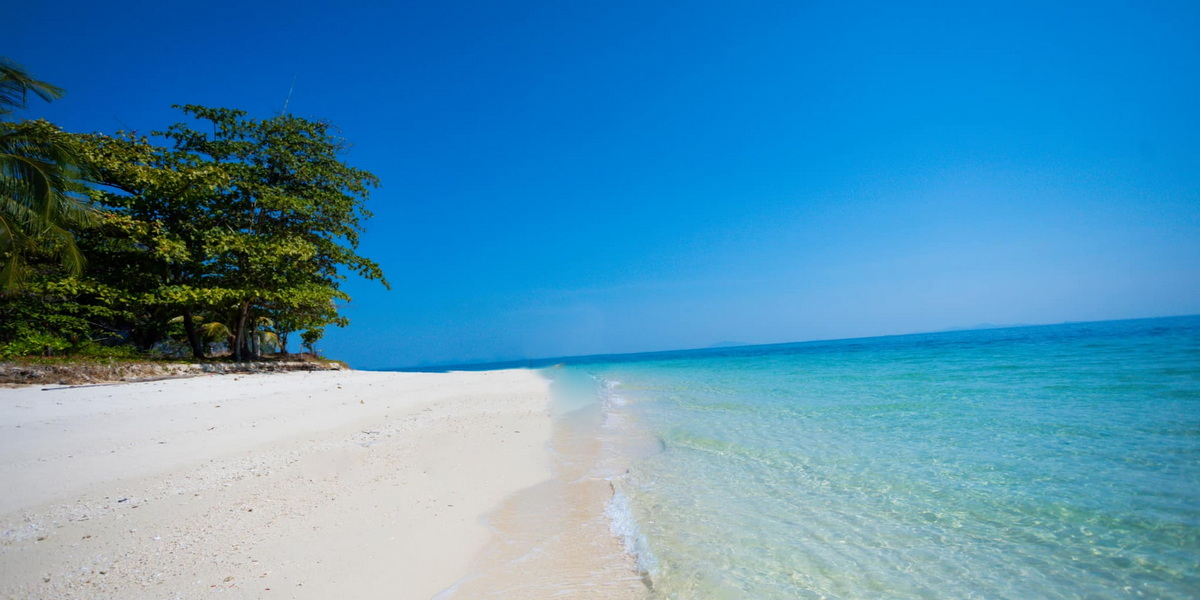 Nestled in the sublime seascape of Trang, Thailand, lies Koh Kradan, a captivating island acclaimed as the Best Beach in the World 2023 by the World Beach Guide of England. Offering pristine white sands, crystal-clear waters, and breathtaking coral reefs, Koh Kradan presents an unparalleled blend of tranquility and stunning natural beauty that leaves every visitor enamored.
An Underwater Wedding Destination with Diverse Marine Life
Located in Ko Libong Subdistrict, Kantang District, Koh Kradan is no ordinary destination; it's a realm of charm and tranquility where the white, smooth sand meets the clear, shimmering sea. This island is a sanctuary for a diverse marine life, boasting a sprawling stretch of coral reefs that include brain coral, staghorn coral, and red thorn soft coral. With its scenic landscapes and a serene ambience, Koh Kradan has also been a sought-after venue for underwater weddings.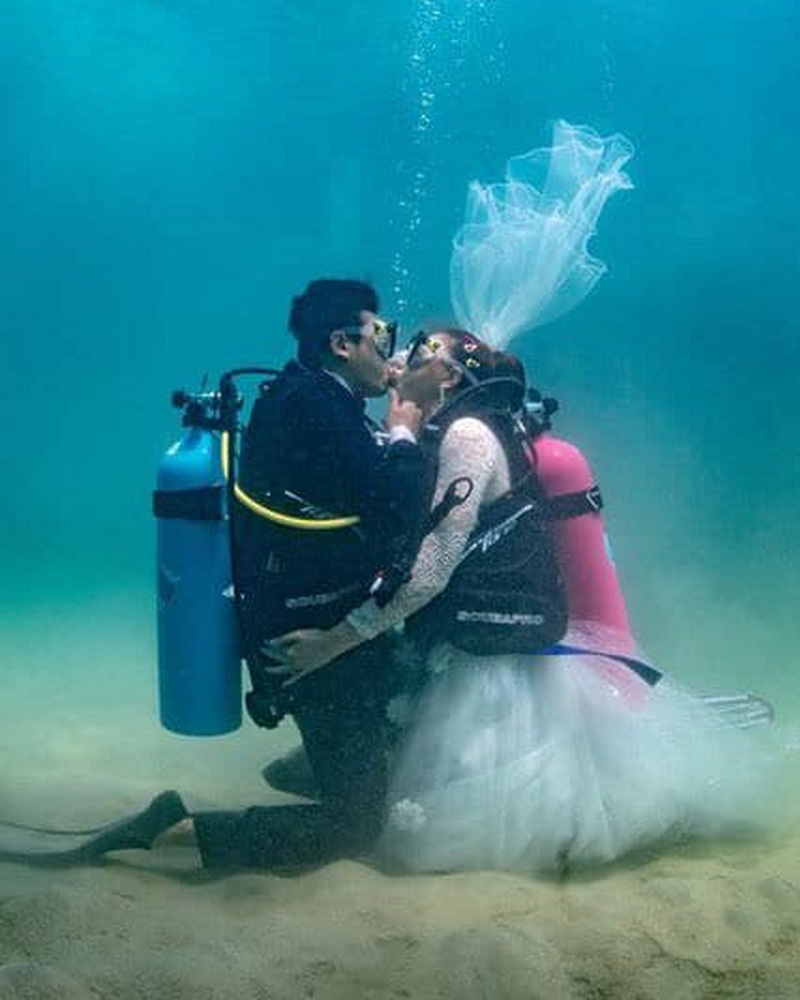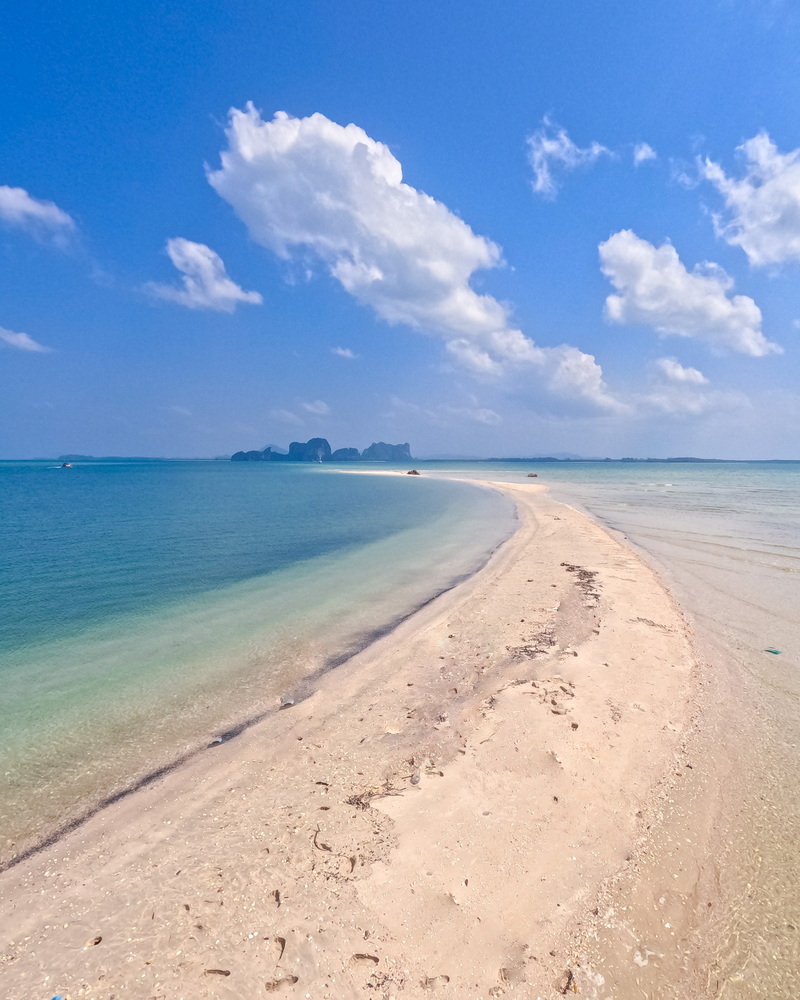 Exploring the Unique Beaches
Aside from its enticing natural allure, Koh Kradan offers a variety of beaches, each offering a unique perspective of the island's beauty. Ao Niang Beach, a white sandy stretch frequently visited for snorkeling, allows glimpses of the neighboring Koh Libong. Ao Phai Beach, though devoid of coral reefs, provides a perfect setting to enjoy a spectacular view of Koh Chuak, Koh Waen, and Koh Mook as the sun dips below the horizon.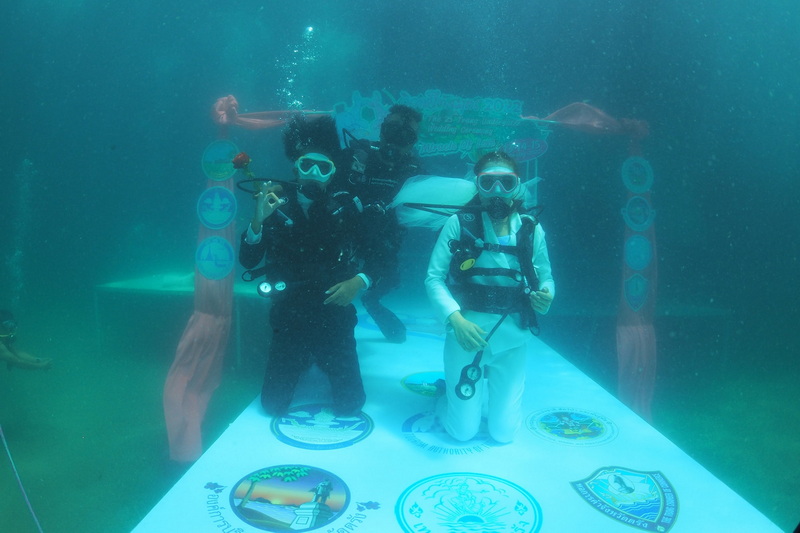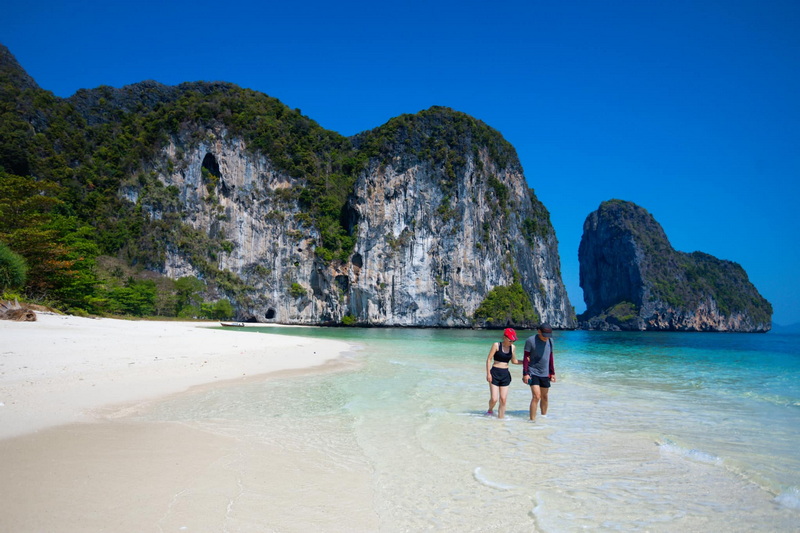 Spectacular Sunset Views at Ao Chong Lom Beach
Ao Chong Lom Beach, another noteworthy location, is an idyllic spot to watch the sunset with Koh Rok's silhouette in the distance. Characterized by a swath of fine sand interspersed with brown rocks, this beach presents a picturesque landscape that promises stunning photo opportunities.
In every perspective, under or above water, Koh Kradan's resplendent beauty never fails to captivate. Those who yearn to witness the magnificent allure of Trang's oceanic treasures must pay a visit to this enchanting island – a visit that guarantees a lasting impression.
How to Get There:
Accessing Koh Kradan is straightforward and flexible. Visitors can either charter a boat or partake in a One Day Trip tour, ranging from approximately 750-900 Baht. Further information and booking can be sought from Khuan Tung Ku Harbor Area, Pak Meng Pier, or Chao Mai Pier.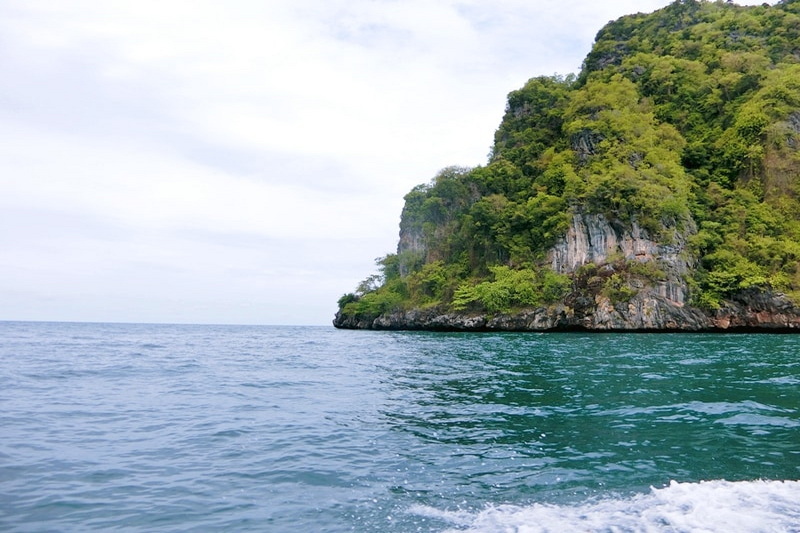 Just a boat ride away, Koh Mook offers a serene escape to pristine beaches and the famous Emerald Cave, an ethereal cave filled with emerald green water.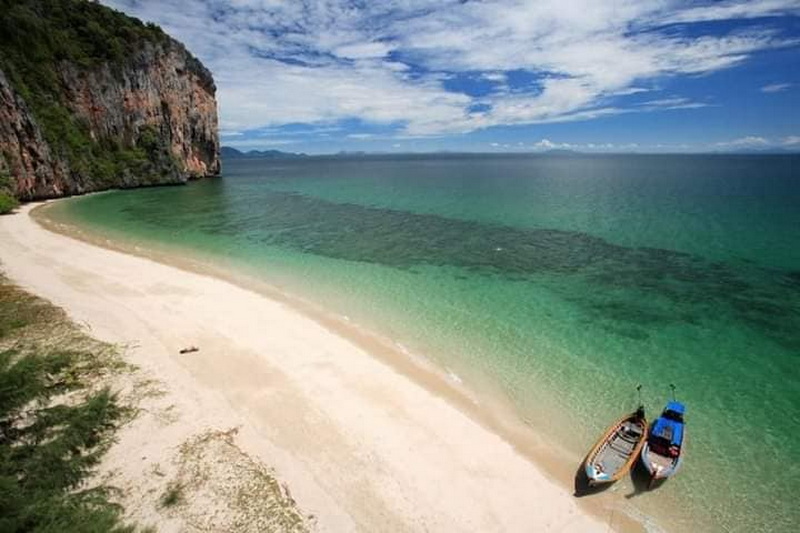 The largest island of Trang Province, Koh Libong offers an immersive experience of the local culture and lifestyle. It is also a key feeding ground for dugongs, attracting wildlife enthusiasts from around the world.