Exploring Koh Mook : From Sparkling Beaches to Emerald Caves
Get ready to immerse yourself in the tranquil beauty of Koh Mook, a lesser-known gem in the heart of Trang, Thailand. This island offers an extraordinary blend of peaceful relaxation and natural wonders, from pristine beaches to the famous Emerald Cave. For anyone seeking a tranquil getaway, Koh Mook is your perfect island destination.
Embracing the Local Charm of Koh Mook
Mook island, the third-largest island in Trang's sea, is a haven of tranquility and authenticity. The islanders have retained their traditional ways of life, providing a unique charm to the destination. The island houses fishermen, rubber planters, and coconut plantations, giving tourists a glimpse into the simple and untouched lifestyle of the inhabitants. Several restaurants, resorts, and homestays have been added to cater to tourists, ensuring comfort while preserving the island's original allure.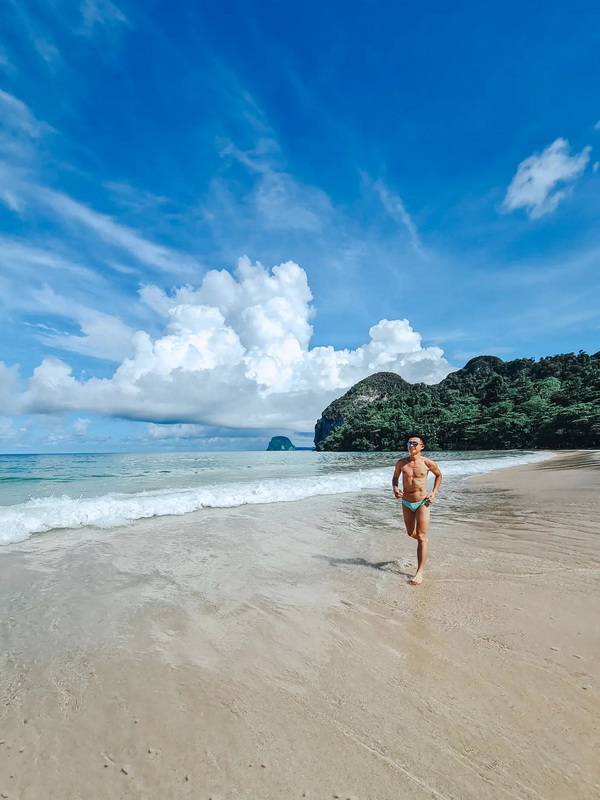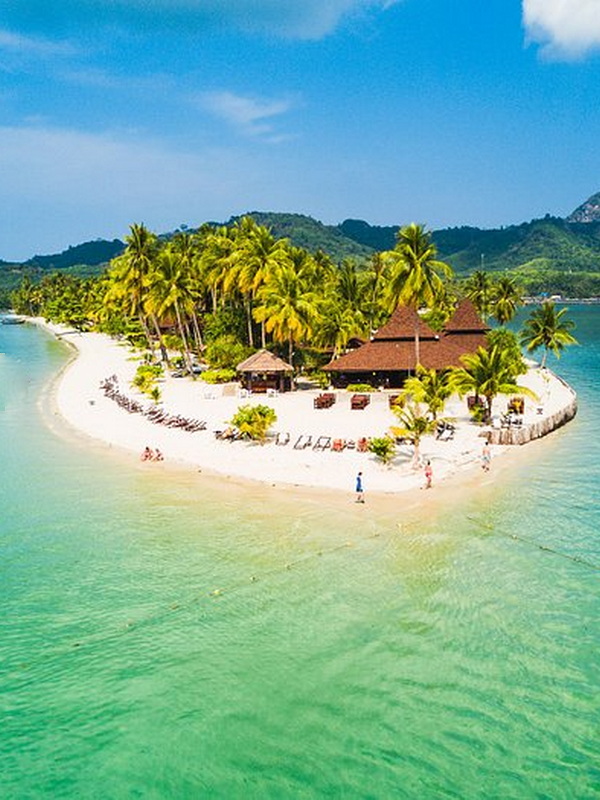 Beautiful Beaches and Luxury Resorts
Two stunning beaches on Mook island demand your attention – Farang Beach and Sabai Beach. Farang Beach is renowned for its broad white sands and offers an array of tourism services. Sabai Beach, in contrast, offers a more tranquil experience, with tourists coming here to relax, swim, and sunbathe in peace. The island also boasts luxurious resorts like Koh Mook Sivalai, known for its unique location on the pointed tip facing the shore, and its breathtaking views.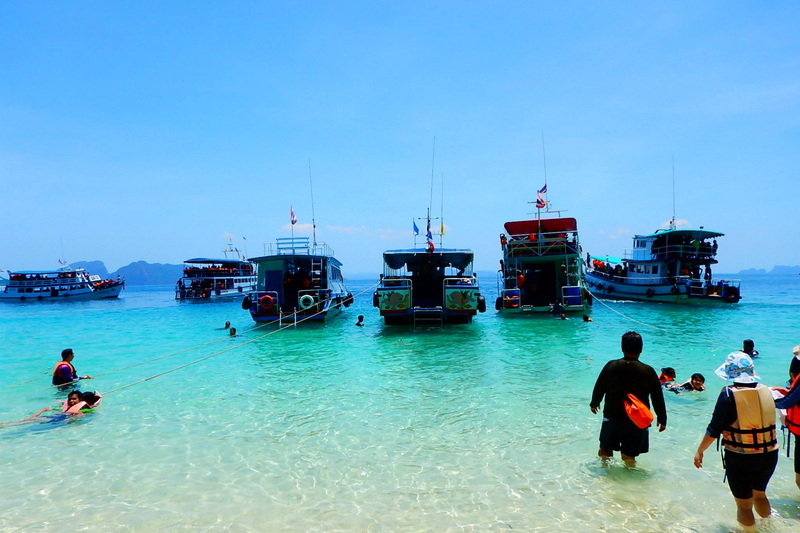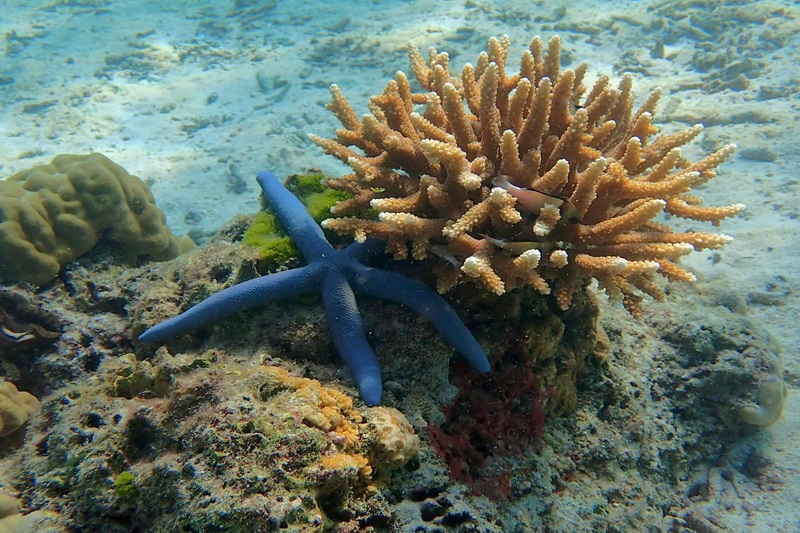 The Crown Jewel: Morakot Cave
Apart from its stunning beaches, Koh Mook is famous for the Morakot Cave, a must-visit attraction. This hidden alcove, with its emerald sea and white sandy beach inside the cave, offers an enchanting swimming experience. However, this gem is accessible only during low tide, adding to its allure and mystery.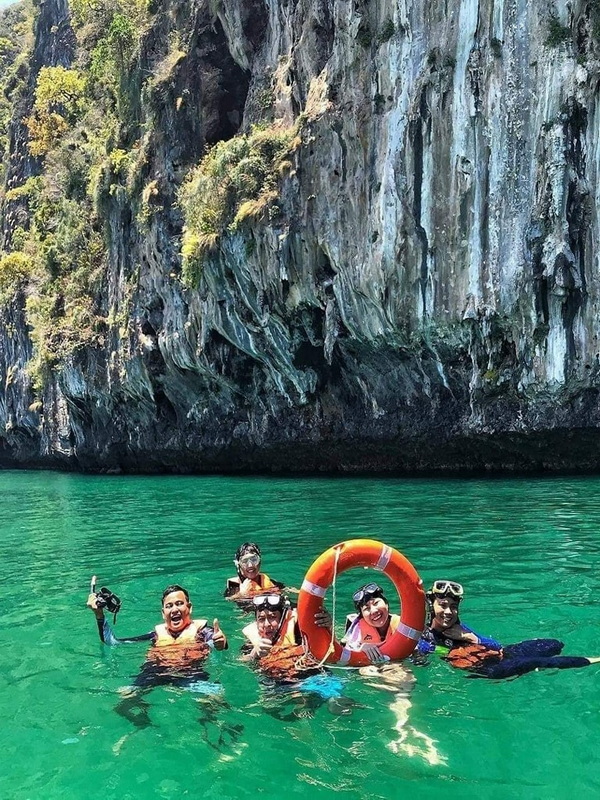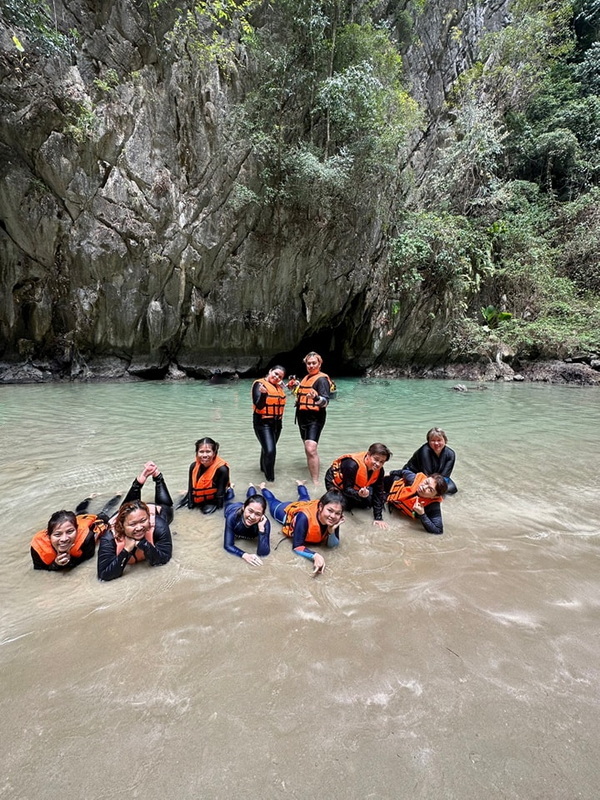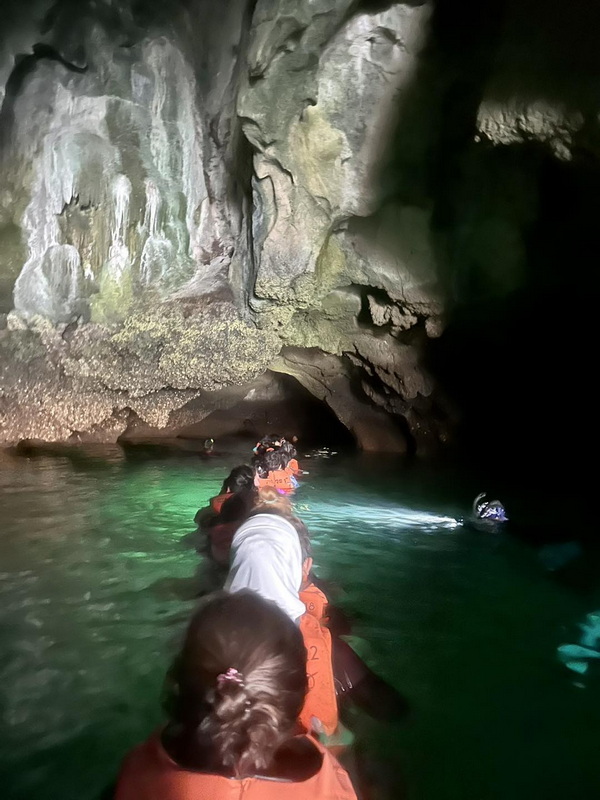 The tranquility, natural beauty, and authentic lifestyle of Koh Mook make it a perfect escape for those seeking serenity amidst Thailand's bustling tourist spots. This island is indeed a hidden gem of Trang, waiting to be discovered and cherished.
How to Get There:
To get to Koh Mook, you can contact travel agencies or your choice of accommodation for advice. You can also choose to go on a One Day Trip tour which includes visits to several other islands as well.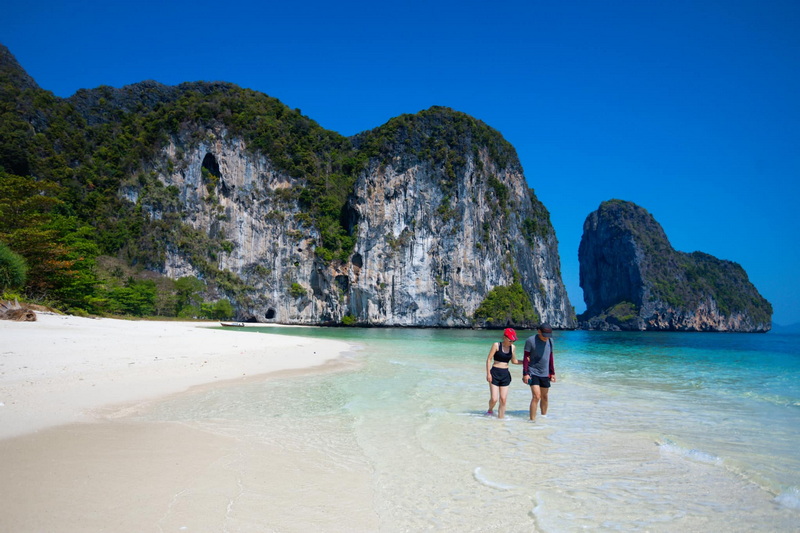 This is another charming island in Trang that should not be missed when visiting Mook island. Kradan island, famous for its crystal-clear water and white sandy beaches, is a great spot for snorkeling and underwater weddings. Its beaches like Ao Niang Beach, Ao Phai Beach, and Ao Chong Lom Beach each offer distinct natural beauty.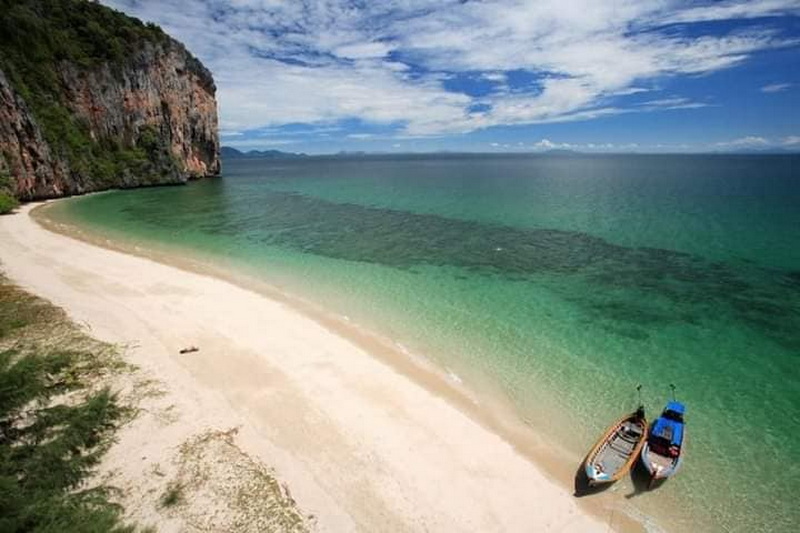 A less crowded island in Trang, Koh Libong is a great place to immerse yourself in nature. It's renowned for its rich biodiversity, including a variety of bird species, and the rare dugongs that inhabit the surrounding waters. It's a perfect destination for wildlife enthusiasts and bird watchers.