Mu Ko Similan National Park: A Diver's Paradise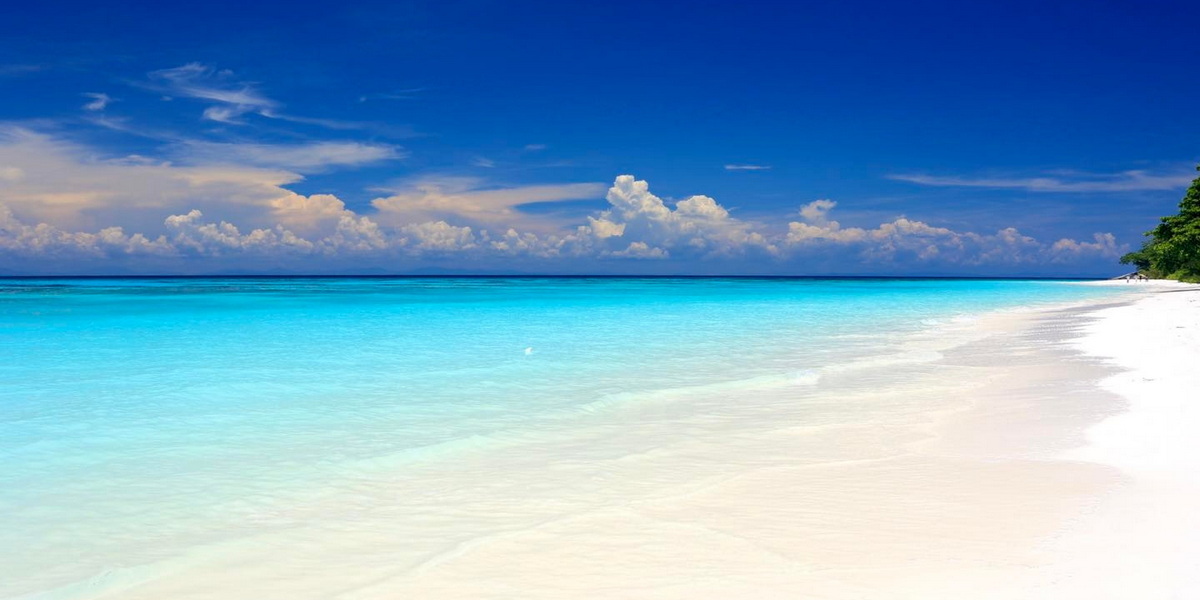 Mu Ko Similan National Park, located in the Andaman Sea off the coast of Phang Nga Province, is a world-renowned destination for snorkeling and diving enthusiasts. The park consists of nine stunningly beautiful islands, each offering its unique charm and attractions. With its crystal-clear waters, abundant marine life, and pristine beaches, the park is a true paradise for nature lovers.
The park covers an area of 140 square kilometers, with the majority being marine area. The islands are numbered from one to nine, starting from the north: Ko Tachai, Ko Bon, Ko Ba Ngu, Ko Similan, Ko Payu, Ko Miang (two adjoining islands), Ko Payan, Ko Payang, and Ko Huyong. Each island is known for its distinctive features, from towering rock formations to white sandy beaches and vibrant coral reefs.
Geography
The islands are characterized by high, steeply sloping granite mountains covered by thick tropical jungle. The beaches are known for their fine white sand. The park is home to a variety of wildlife, including monkeys, squirrels, bats, and a wide range of bird species. The real highlight, however, is the underwater world, with its rich biodiversity including hundreds of species of coral, fish, and other marine life.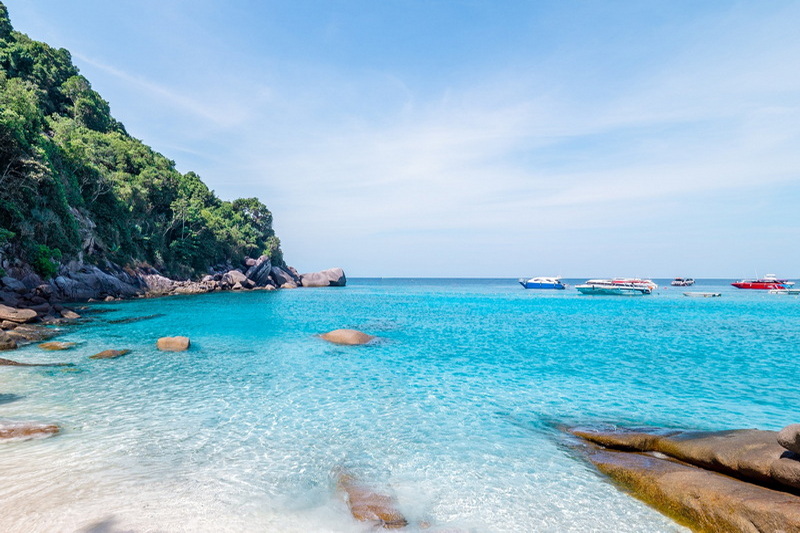 Climate and Best Time to Visit
The park has a tropical monsoon climate, with a rainy season from May to October and a dry season from November to April. The best time to visit is during the dry season, when the sea is calm, and visibility is excellent for snorkeling and diving. The park is closed for visitors from mid-May to mid-October during the monsoon season.
The Attractions of Mu Ko Similan National Park
Each of the nine islands offers unique attractions:
Ko Tachai: Known for its long white sandy beach and excellent snorkeling spots.
Ko Bon: Popular for manta ray sightings.
Ko Ba Ngu: Famous for its stunning underwater rock formations.
Ko Similan: The largest island, known for its viewpoint on a huge rock shaped like a sail.
Ko Payu: Offers excellent diving spots.
Ko Miang: Home to the park's headquarters and a beautiful beach.
Ko Payan: Known for its peaceful and quiet environment.
Ko Payang: Offers excellent snorkeling opportunities.
Ko Huyong: Has the park's longest and most beautiful beach, but swimming is prohibited to protect the coral.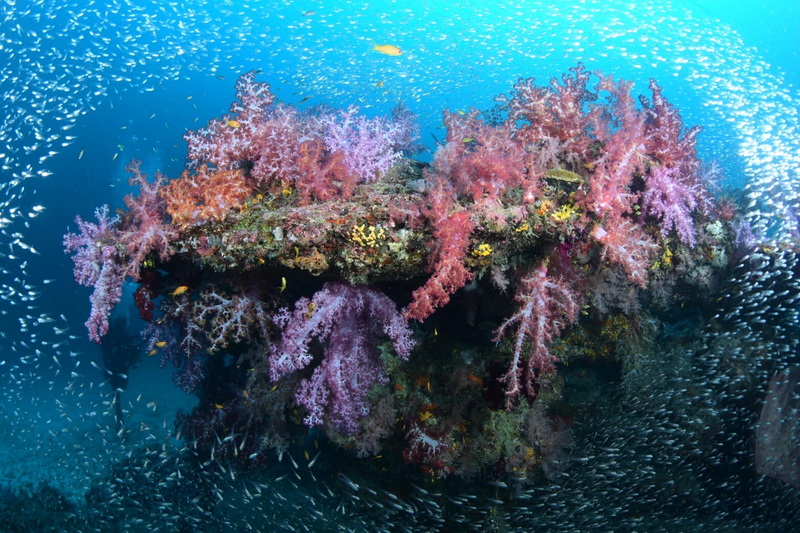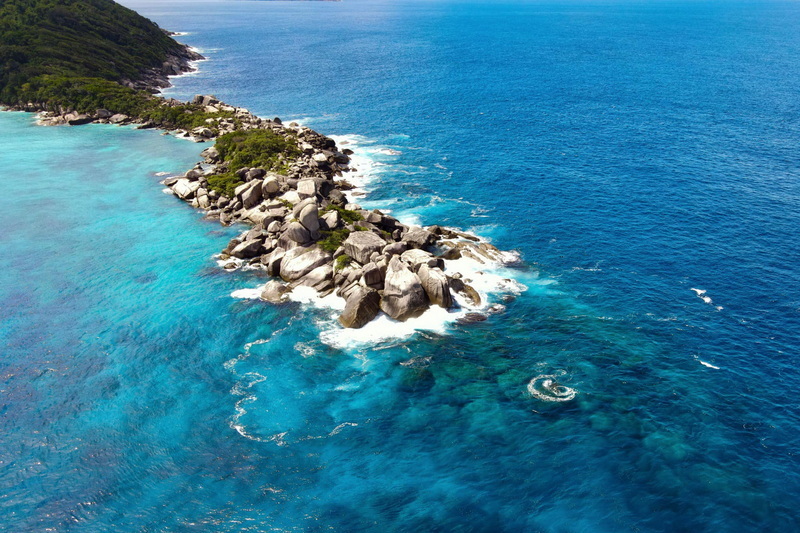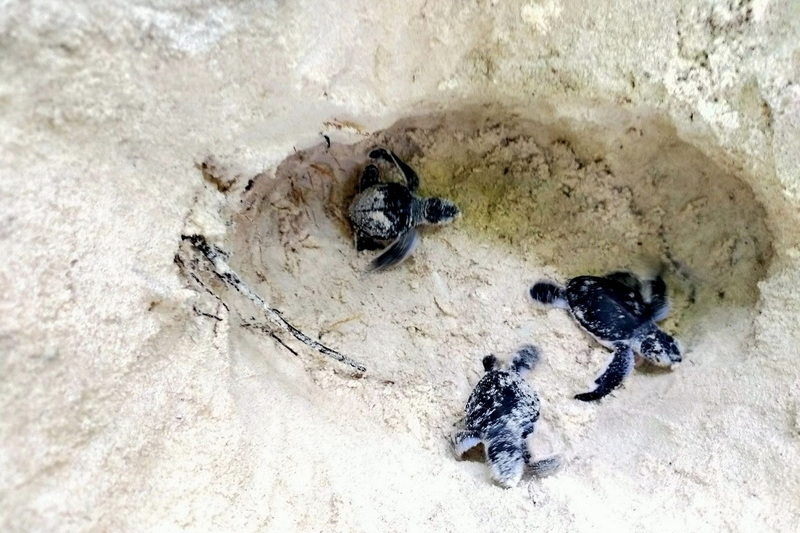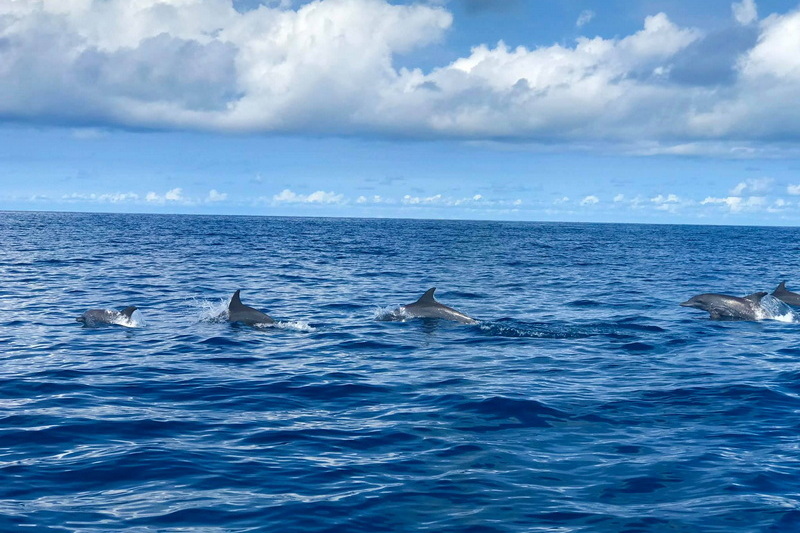 Immerse yourself in the crystal-clear waters of Mu Ko Similan National Park, home to some of the world's most diverse marine life.
How to Get There:
By Boat (from Phang Nga): Speedboats and dive boats to the Similan Islands leave from Thap Lamu Pier in Khao Lak, Phang Nga. The boat journey takes about 2-3 hours.

By Tour Agency in Phang Nga: Local tour operators offer various packages to the Similan Islands, including transportation, meals, and guided snorkeling or diving tours. This is a convenient option for those unfamiliar with the area.