Thale Waek : Uncovering Thailand's Fascinating Sandbar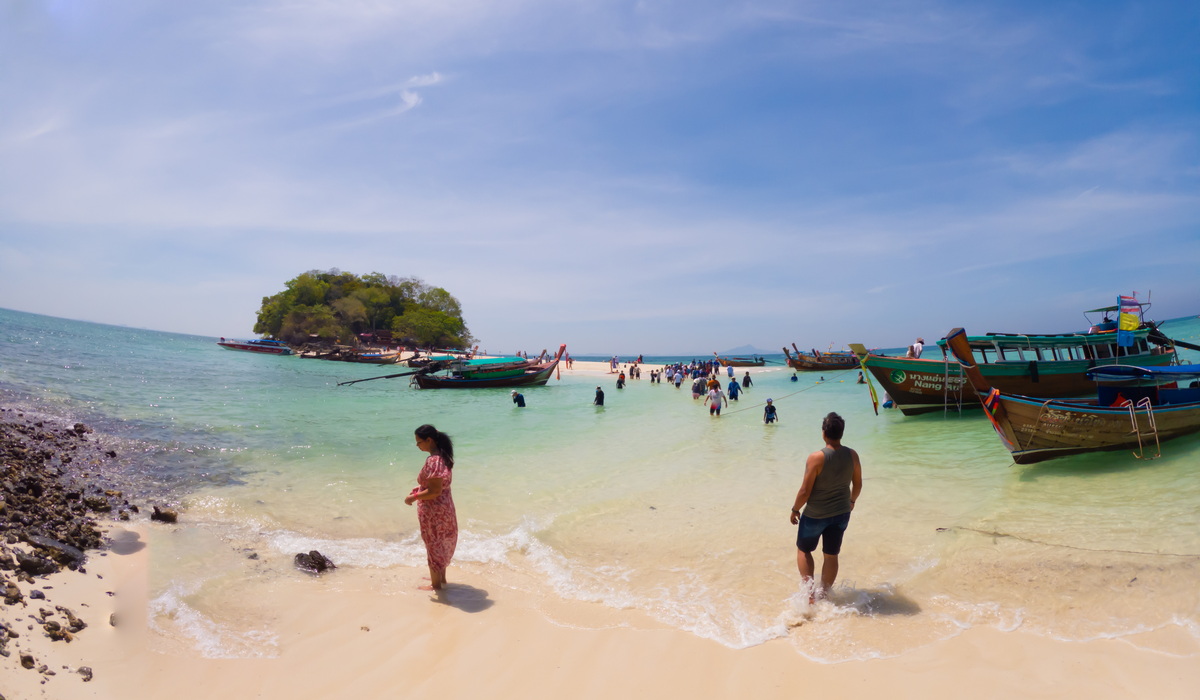 Explore Thale Waek, Thailand's captivating natural wonder. Uncover the secrets of this astounding sandbar, beautifully linking Kai Island and Thap Island.
Thale Waek, also known as the Separated Sea, is one of Thailand's most astounding natural marvels, captivating travelers from all corners of the globe. This stunning sandbar appears only at low tide, exquisitely linking Kai Island and Thap Island. A visit to this unique spectacle offers a distinct experience, bound to create unforgettable memories.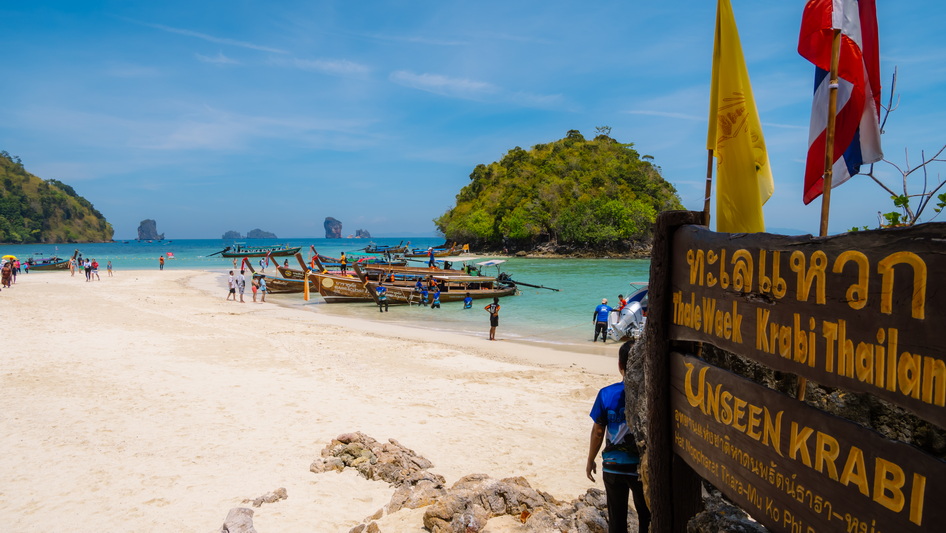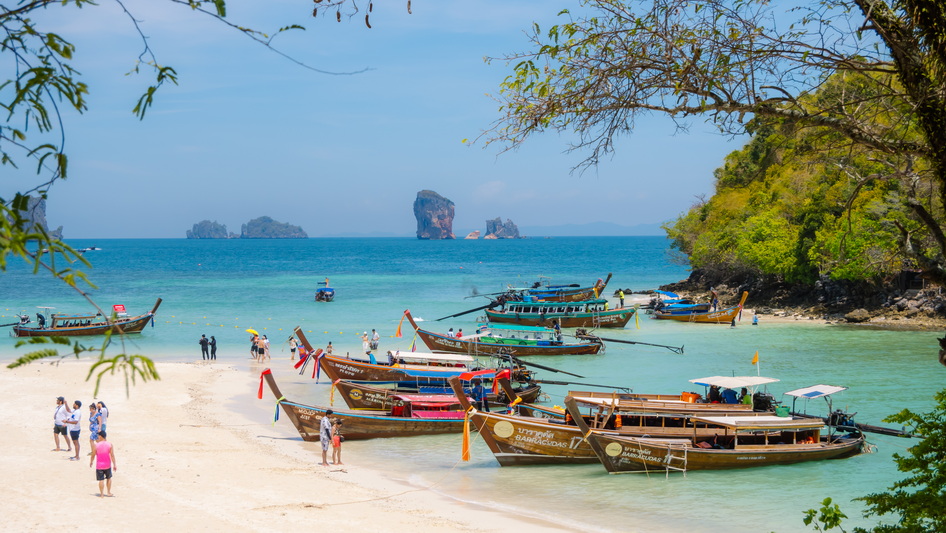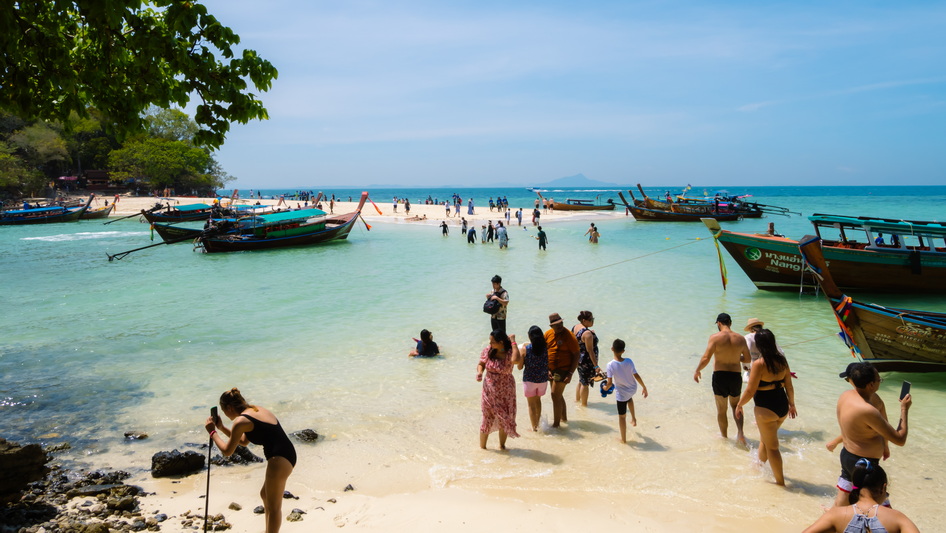 The Magic of the Separated Sea
The Separated Sea is an unparalleled phenomenon that awes visitors with its beauty and mystique. The splendid sandbar reveals itself during low tide, creating a beautiful walkway between Kai Island and Thap Island. Walking across this temporary path, feeling the gentle ebb of the ocean on either side, is a magical experience, akin to walking on water.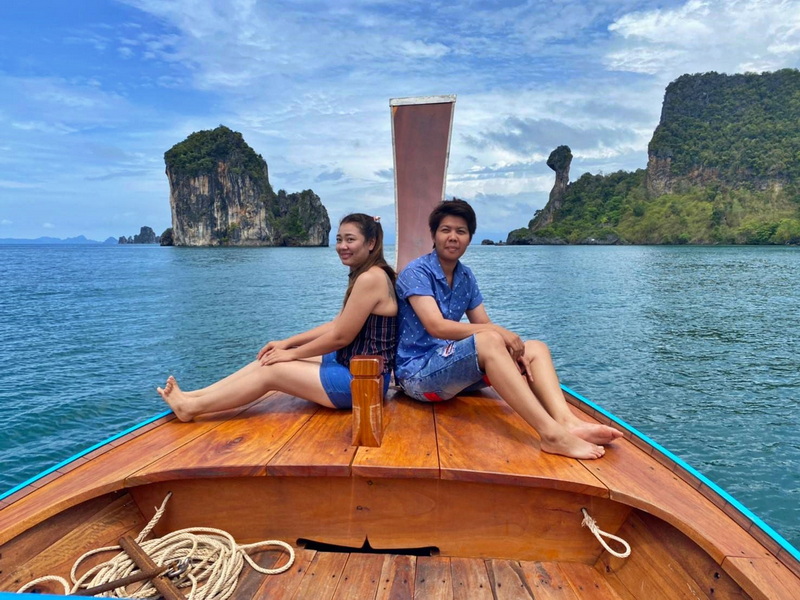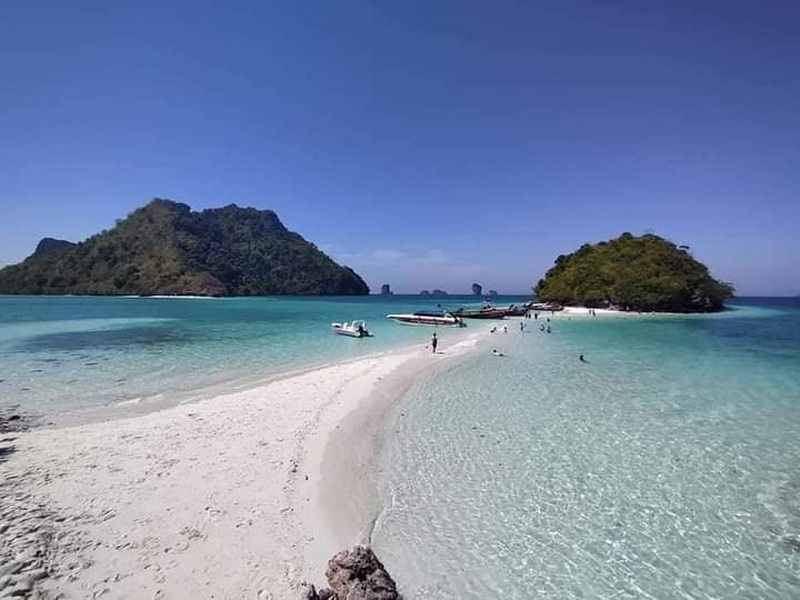 Exploring Kai Island
A visit to Koh Poda is not just about basking in the sun. The crystal clear waters around the island are teeming with marine life, making snorkeling and diving popular activities among tourists. On land, you can hike around the island, exploring its lush vegetation and spotting various bird species. As the sun sets, stargazing on the beach provides a tranquil end to an active day.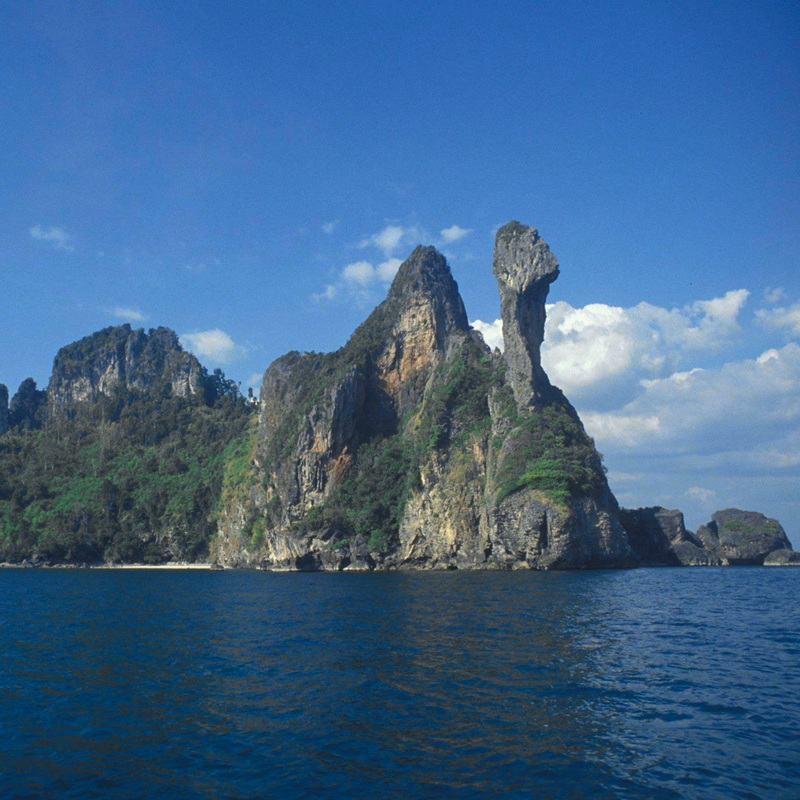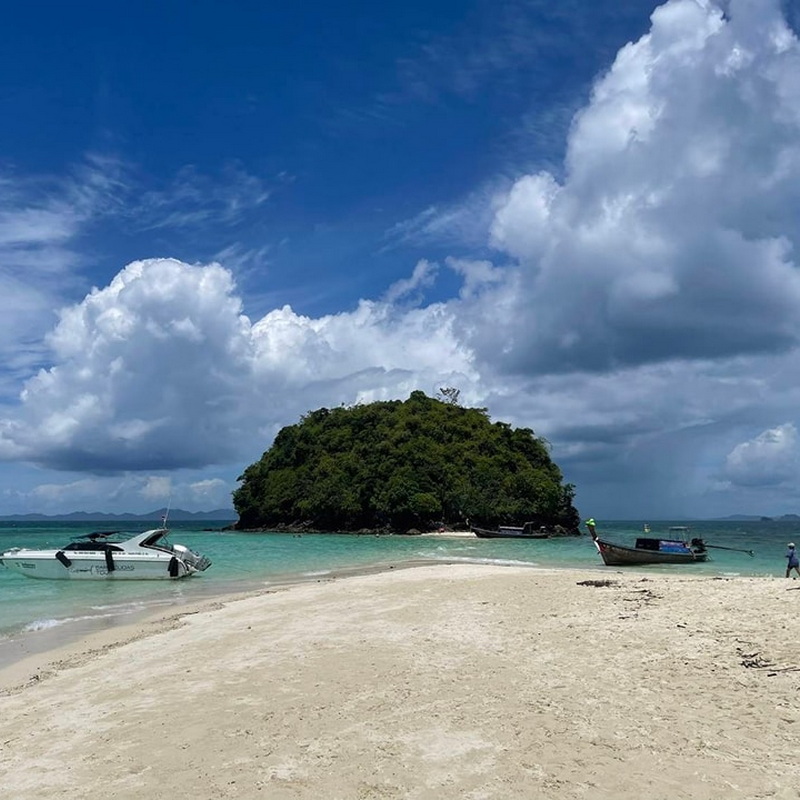 Discovering Thap Island
On the other side of the Separated Sea lies Thap Island, a gem in its own right. This island boasts lush vegetation and diverse wildlife, offering nature enthusiasts a chance to explore and enjoy its beauty. The island's serene beaches make it the perfect spot to unwind.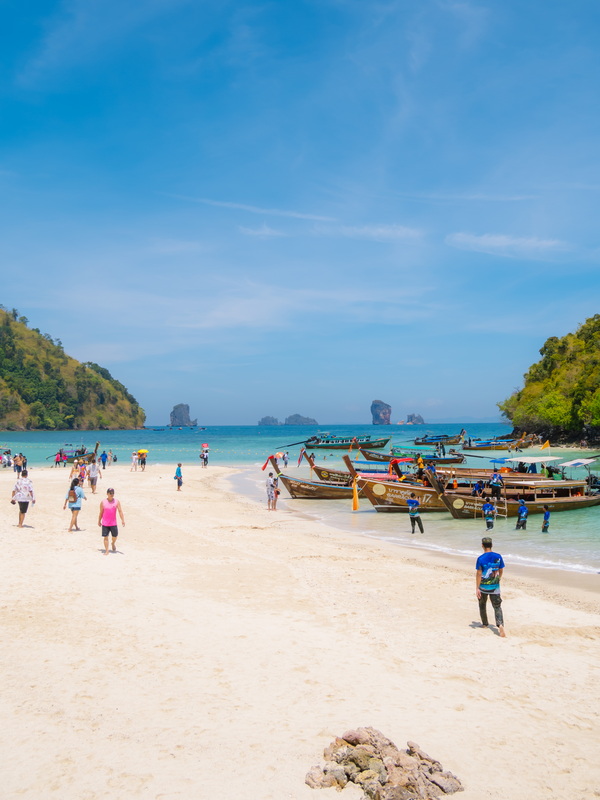 Visiting Thale Waek is a must for any traveler seeking unique and awe-inspiring experiences in Thailand. From the miraculous sandbar to the mesmerizing Kai and Thap Islands, a trip here is sure to leave a lasting impression.
How to Get There:
Thale Waek is located in the Andaman Sea and can be reached via a long-tail boat from Krabi. The ride, full of beautiful seascapes, takes approximately an hour.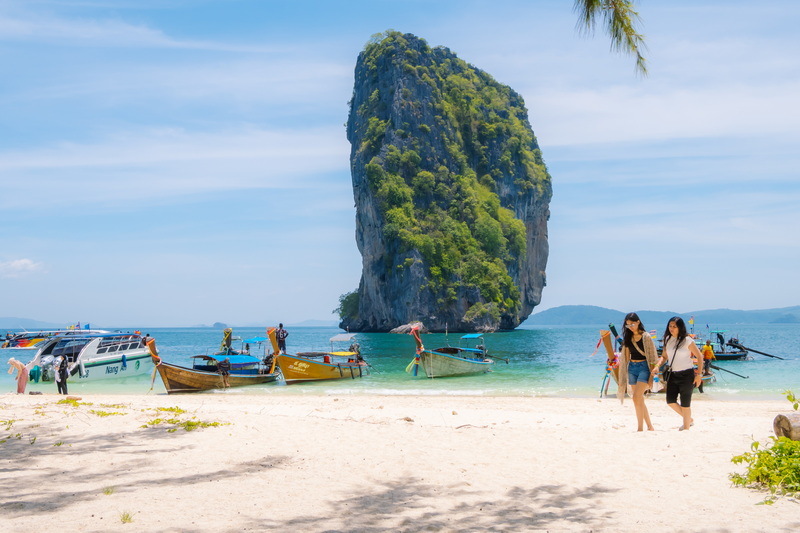 Just around the corner from Thale Waek, Poda Island is a true tropical paradise. The island features powdery white sand beaches, coral reefs, and inviting turquoise waters ideal for snorkeling and kayaking.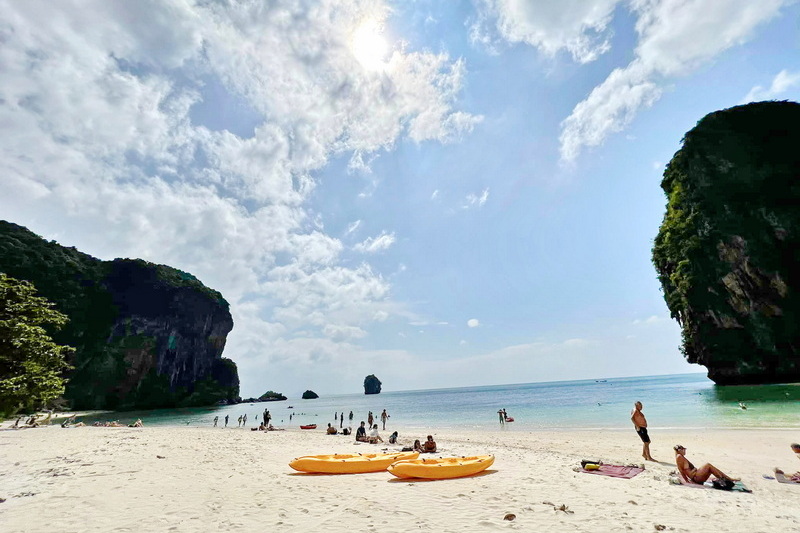 This magnificent beach, only accessible by boat, offers stunning limestone cliffs and crystal-clear waters – perfect for rock-climbing and snorkeling.